TUROK 2 links
-------------------------------------------
+17
BrLi
jag
Davis
RoyalTS
kubpica
azface
TurokForever
CHIRAC
Syst
Turtle
Peukka
Gedren
vis
Assdigger
Seb@s
Birdskiller
Chief(NL)
21 posters
Page 12 of 12 •
1, 2, 3 ... 10, 11, 12
New player! Mrjoshua too, then five more guys which I not have there, on ss's.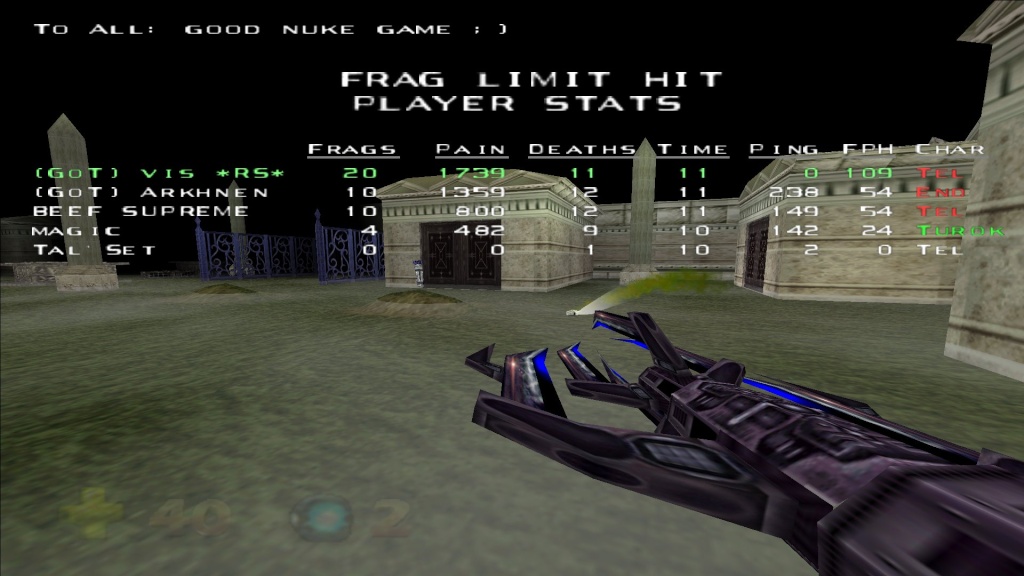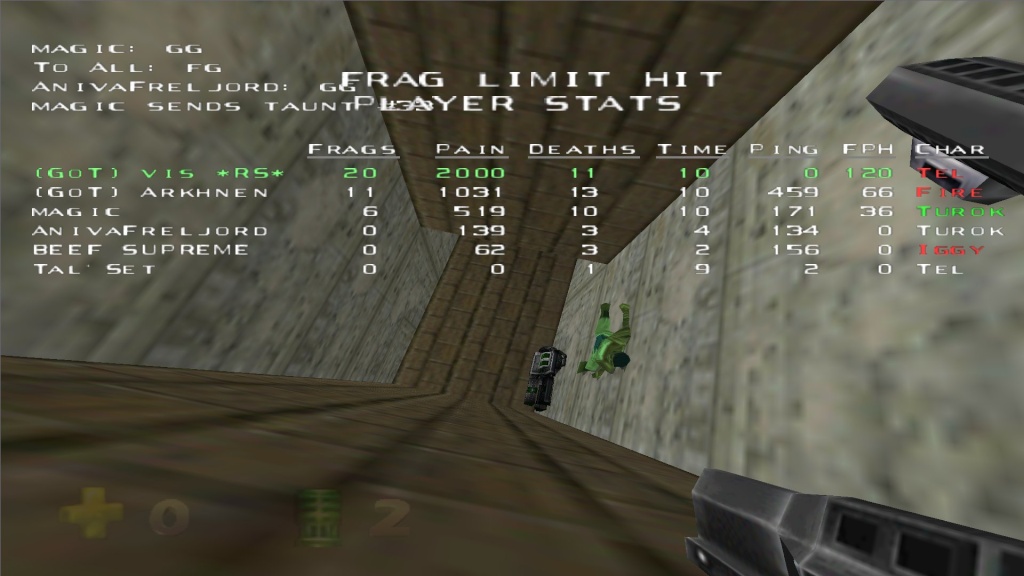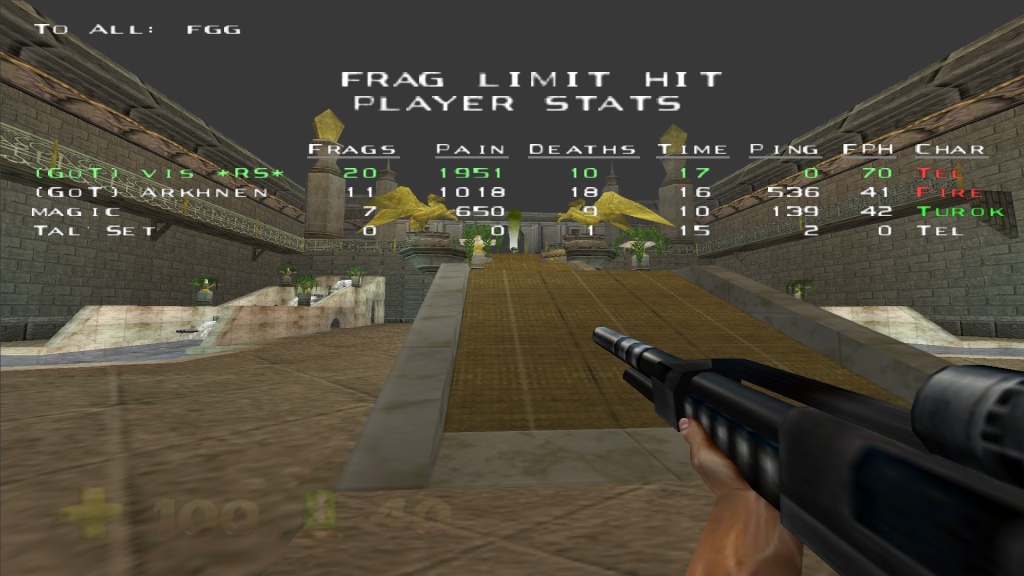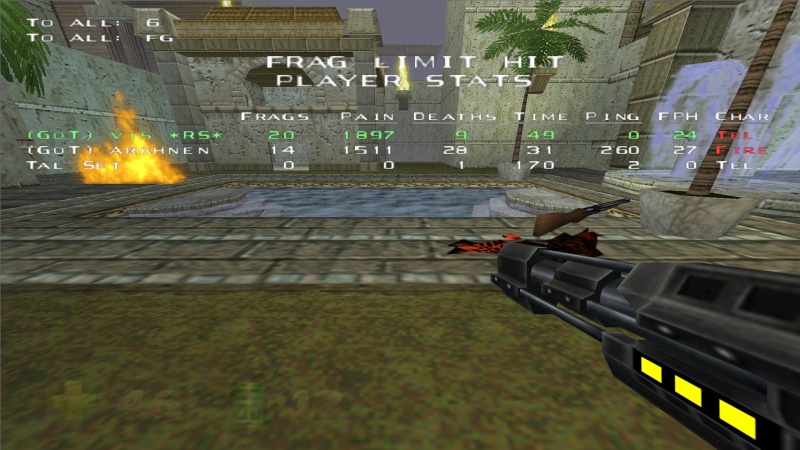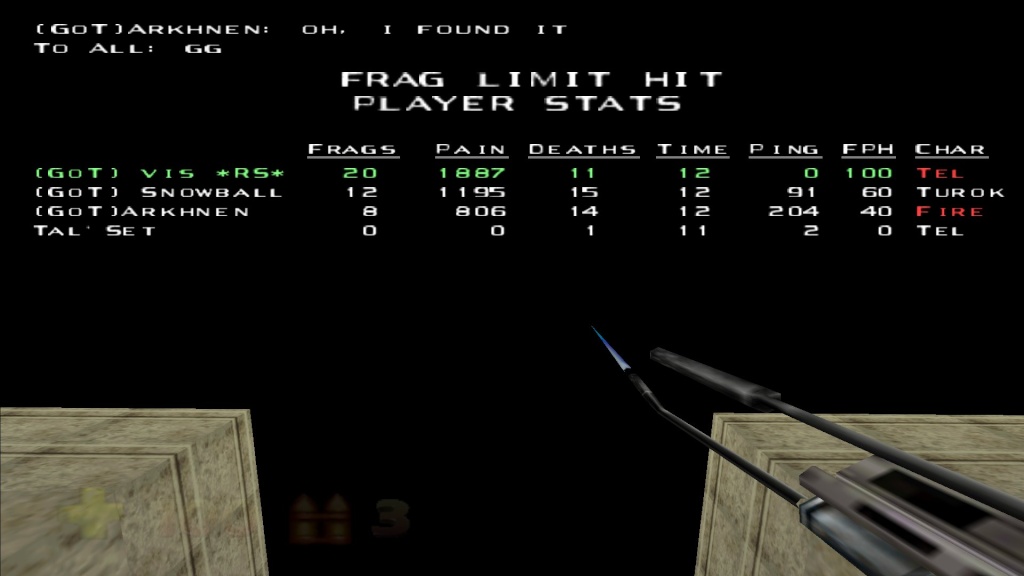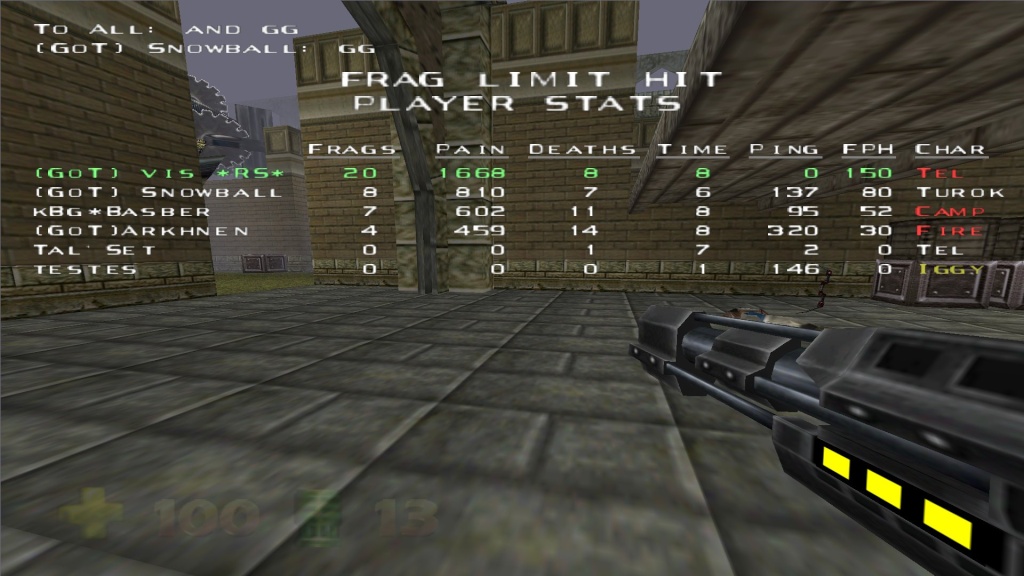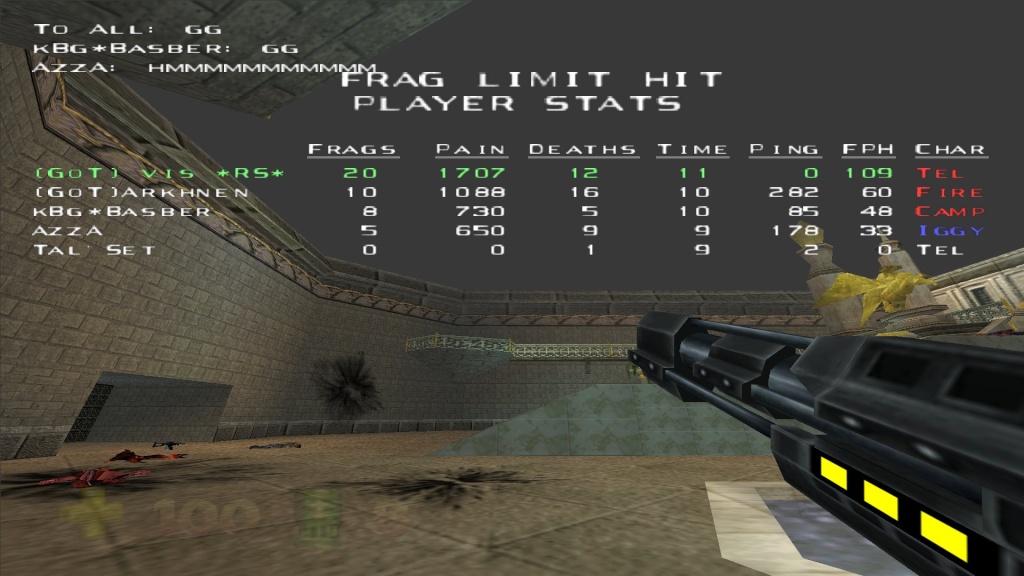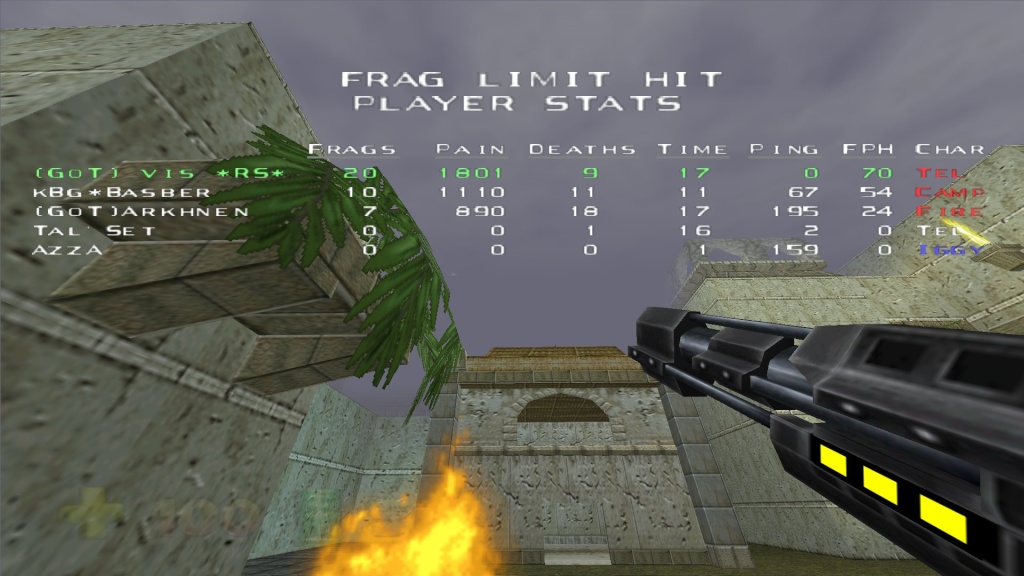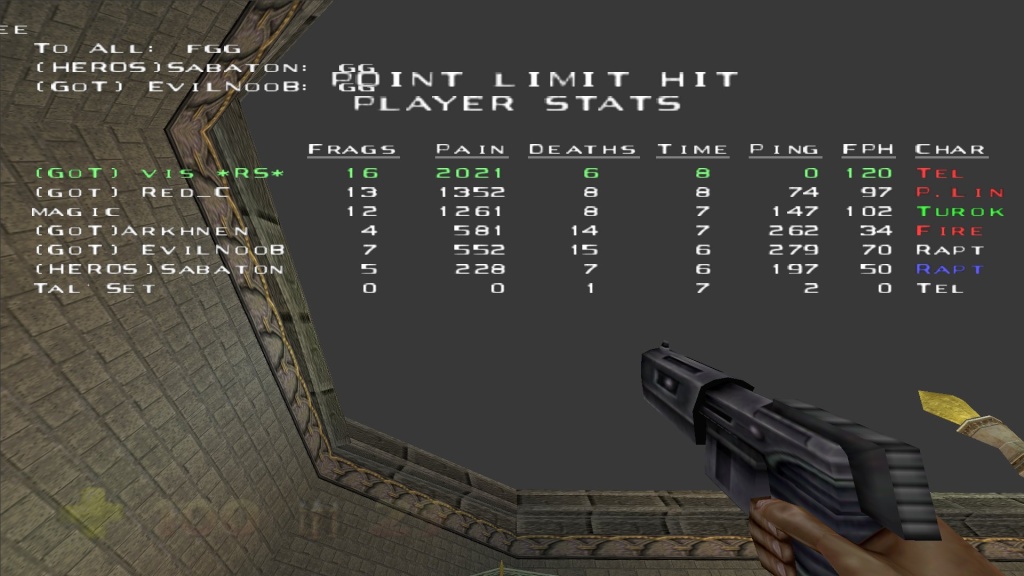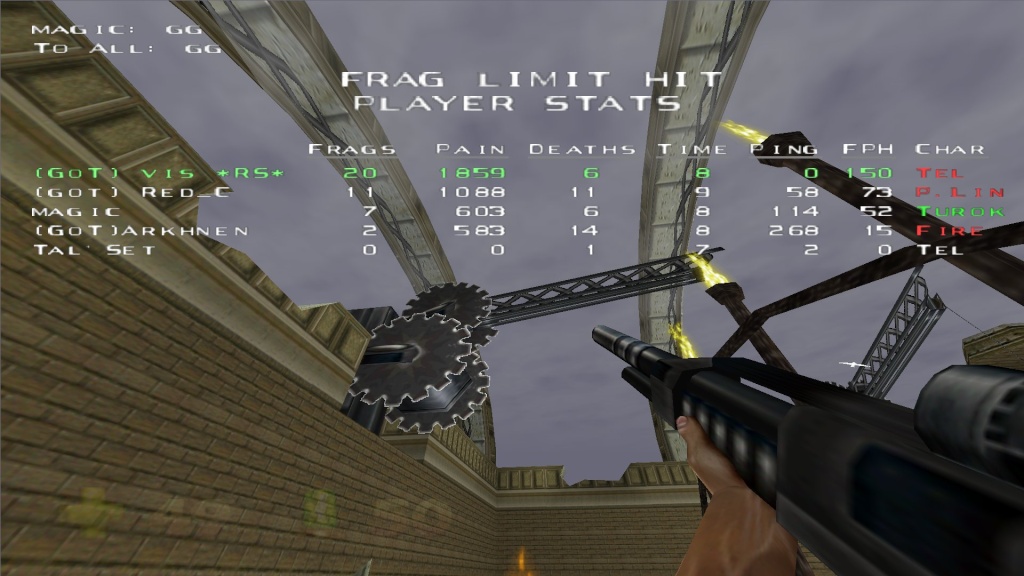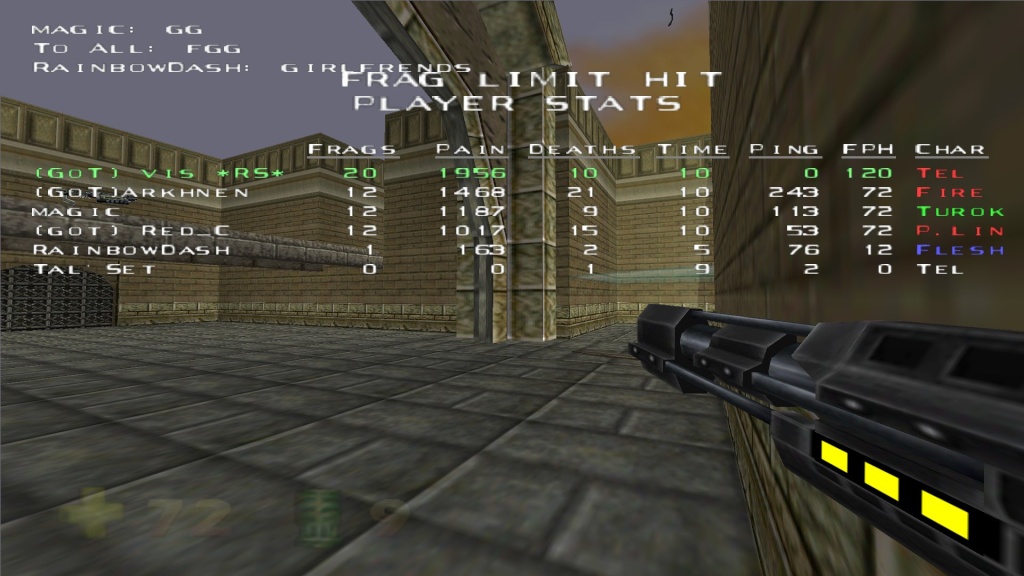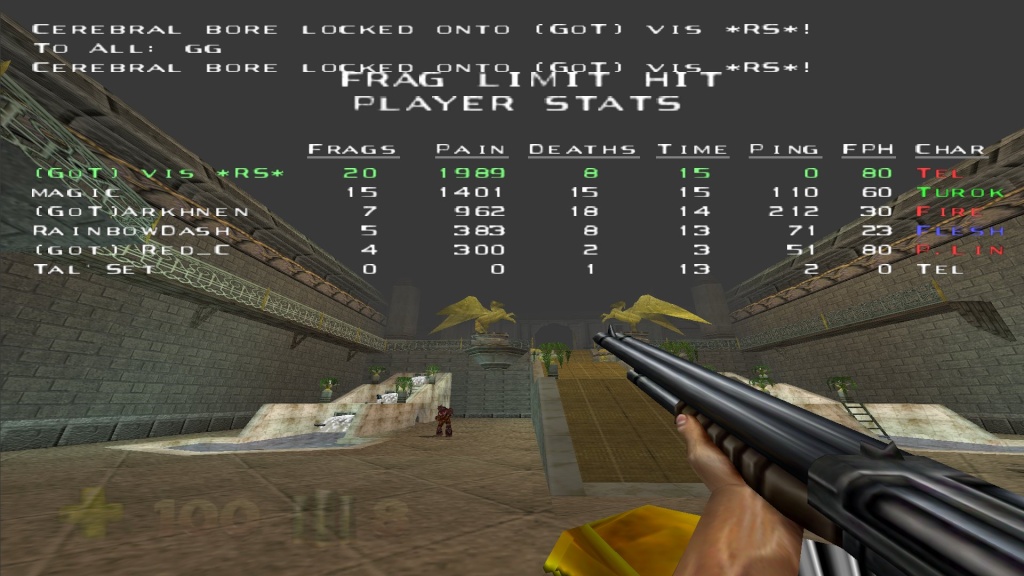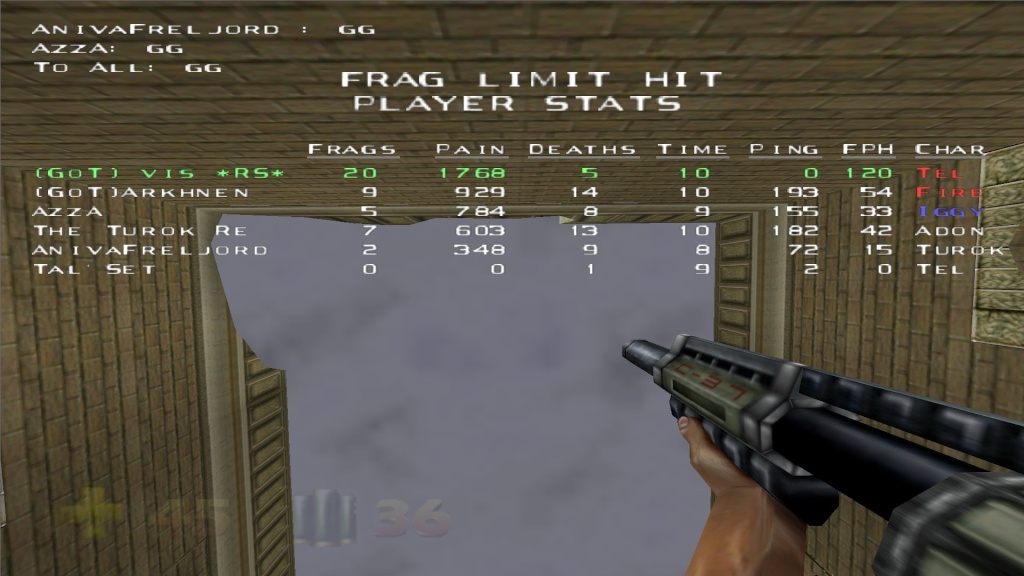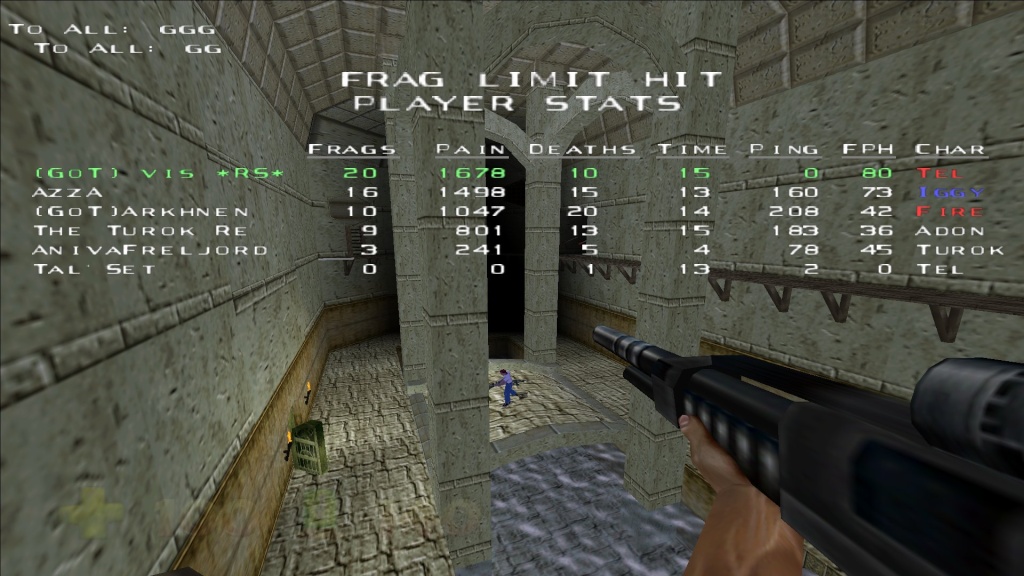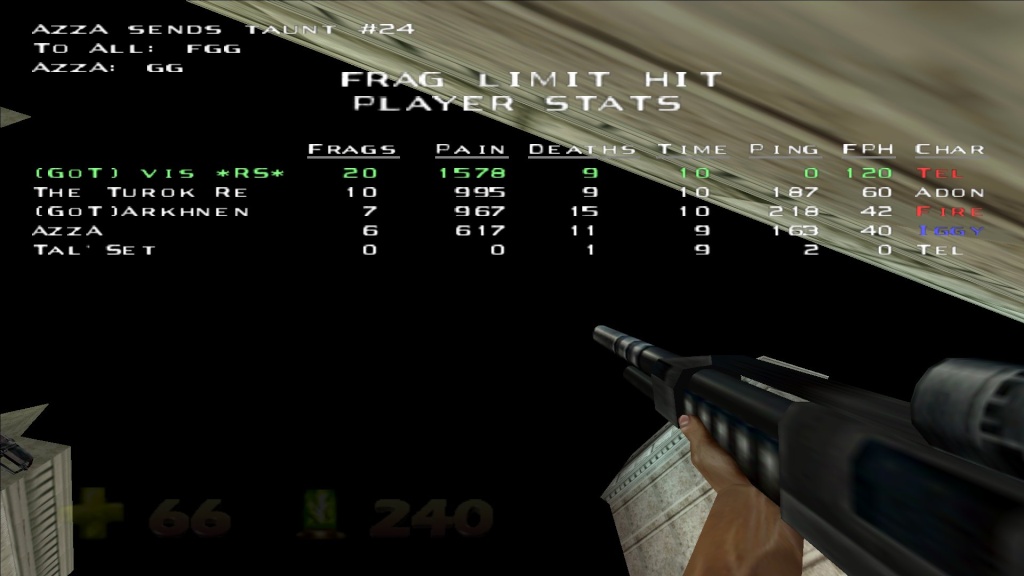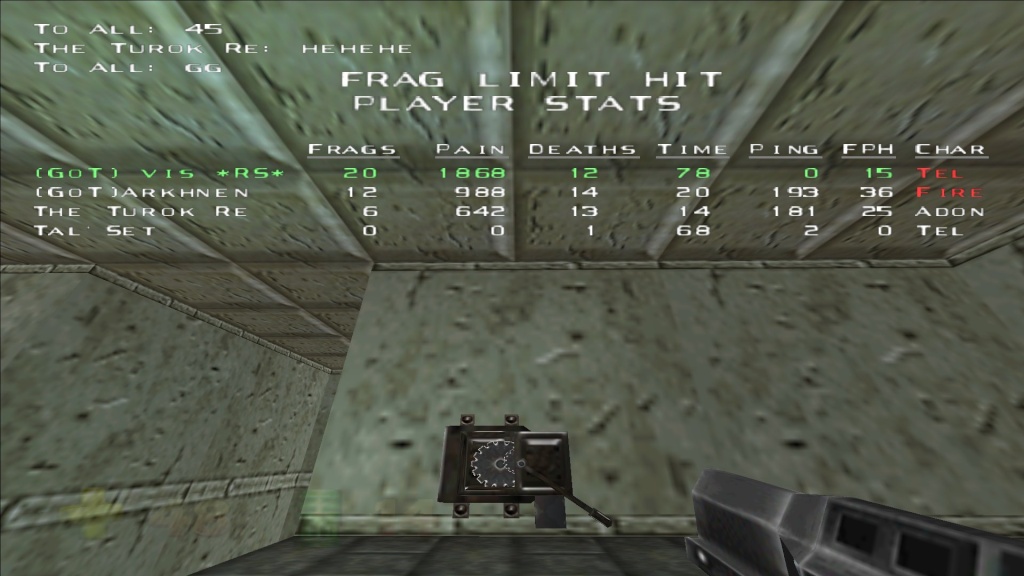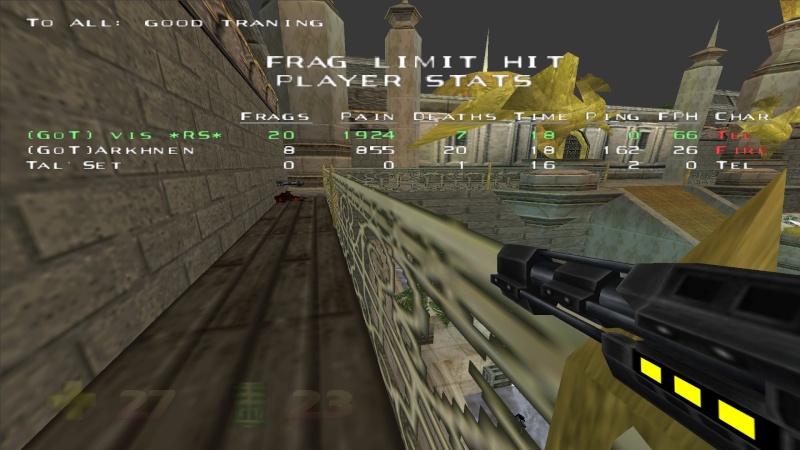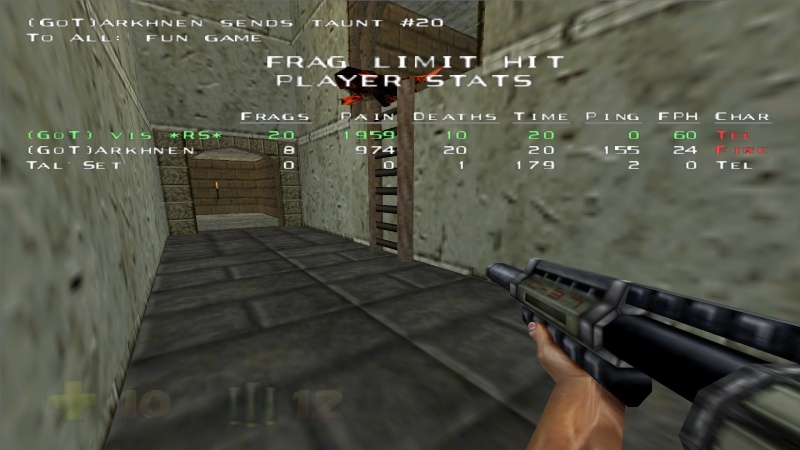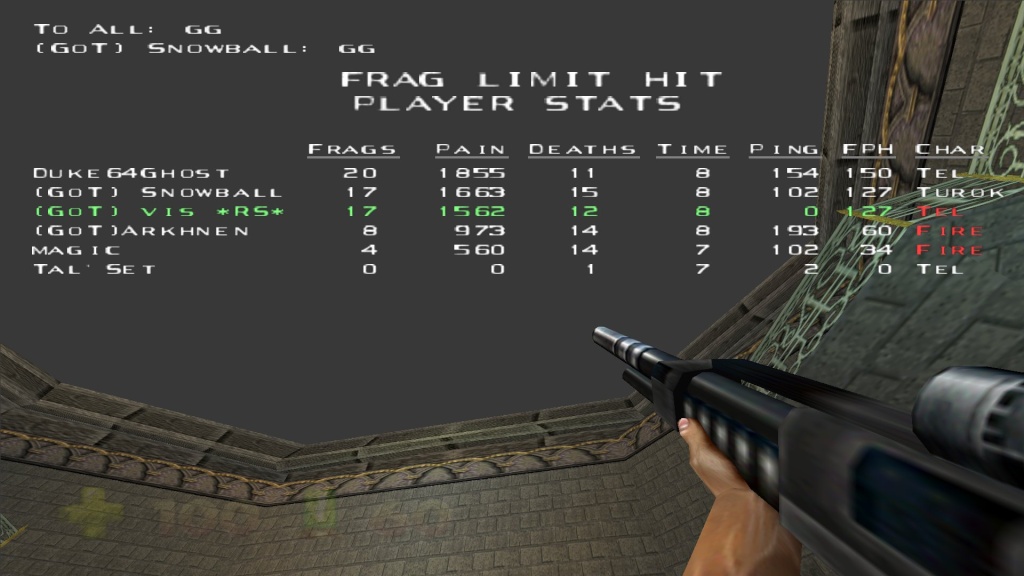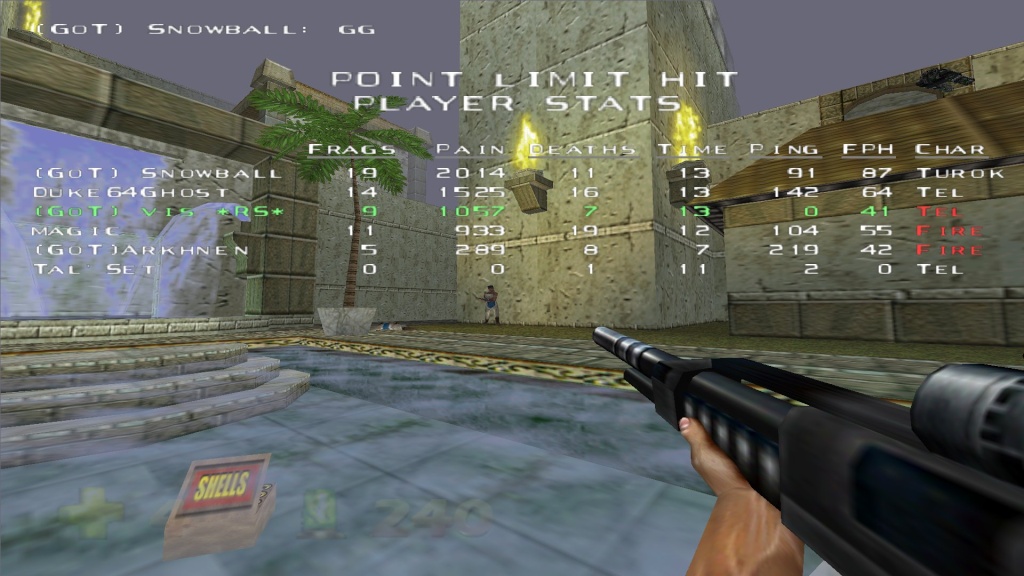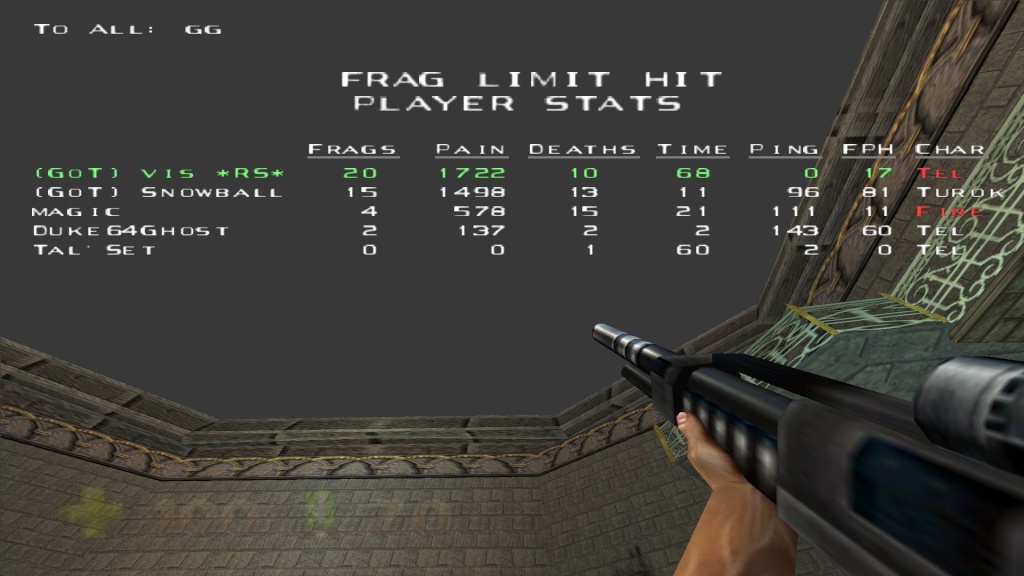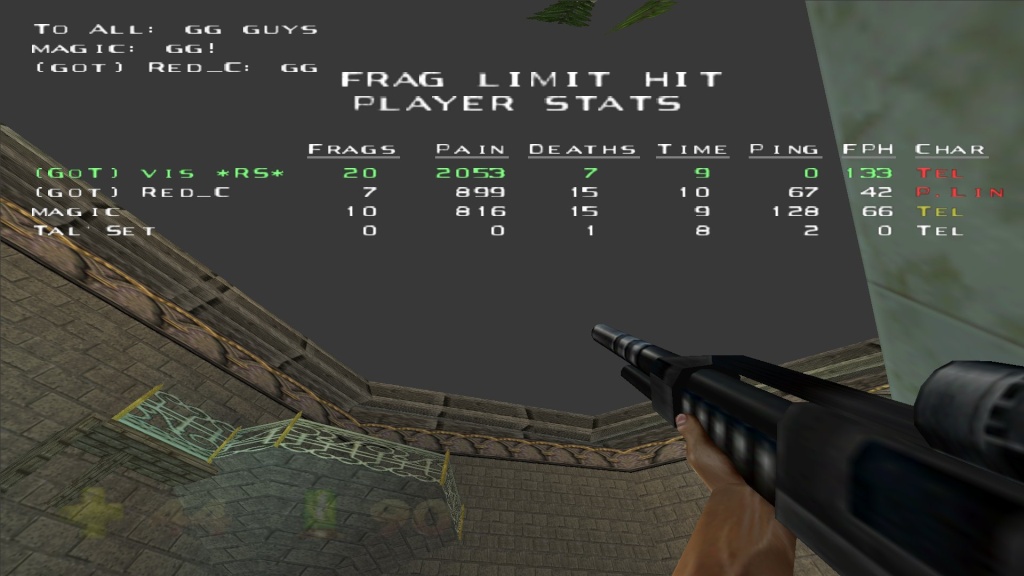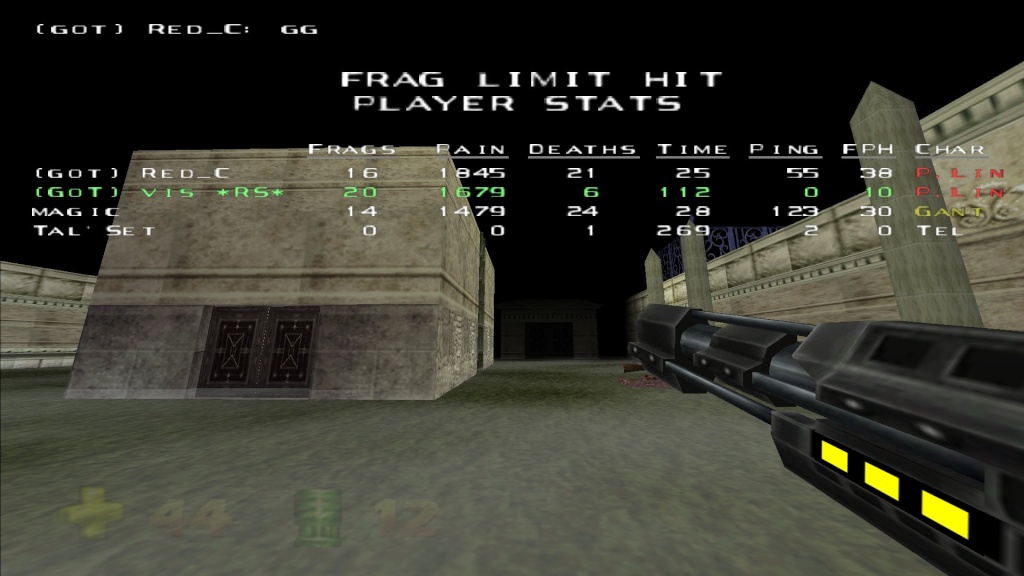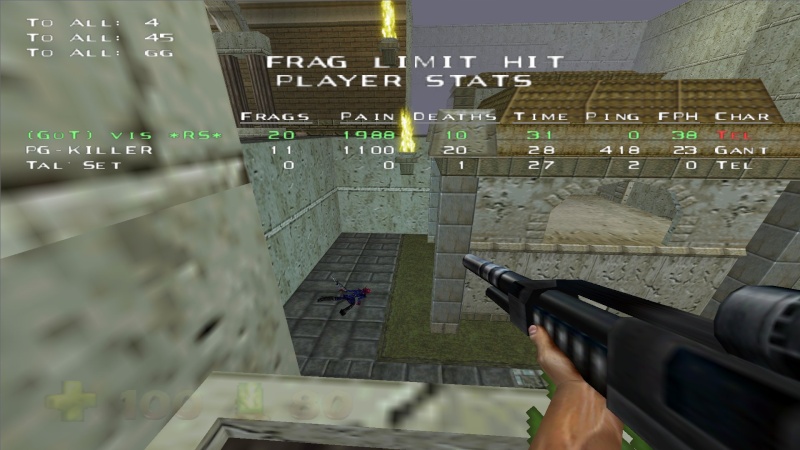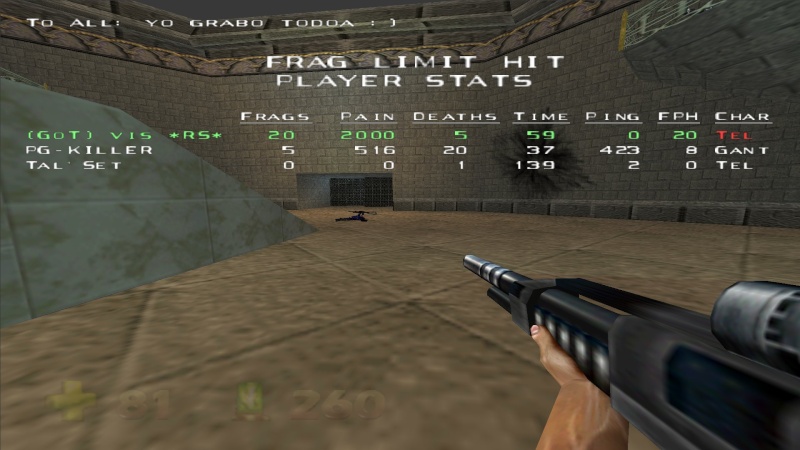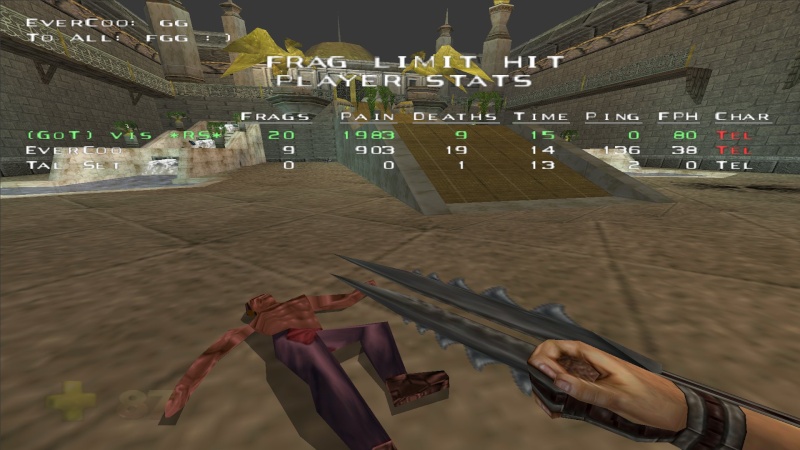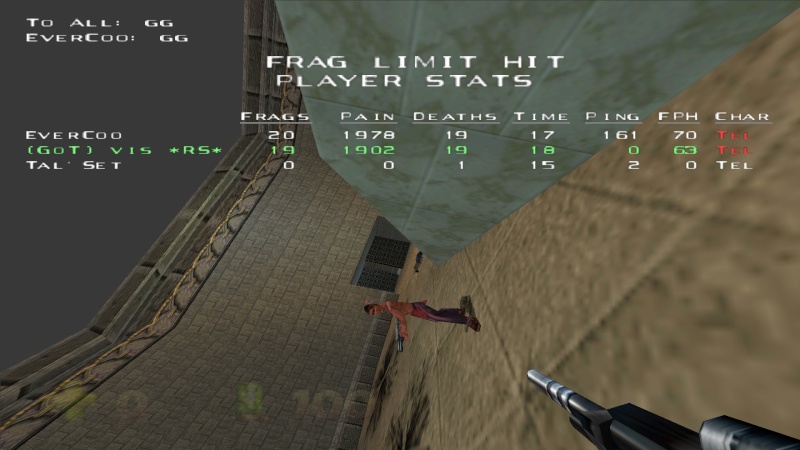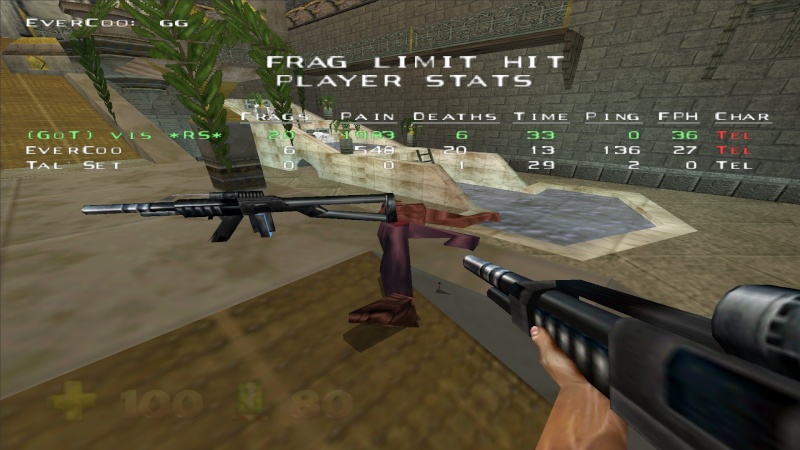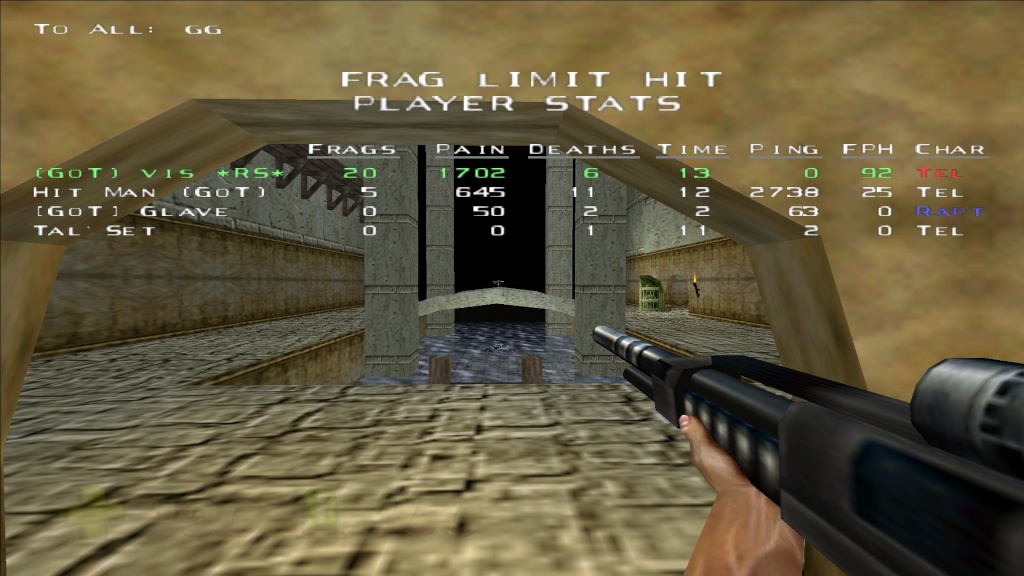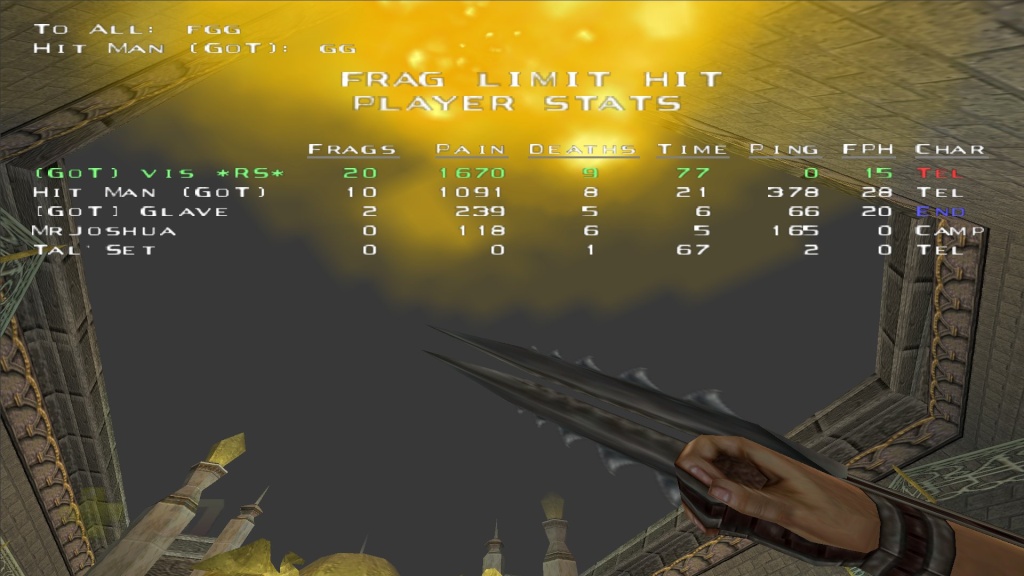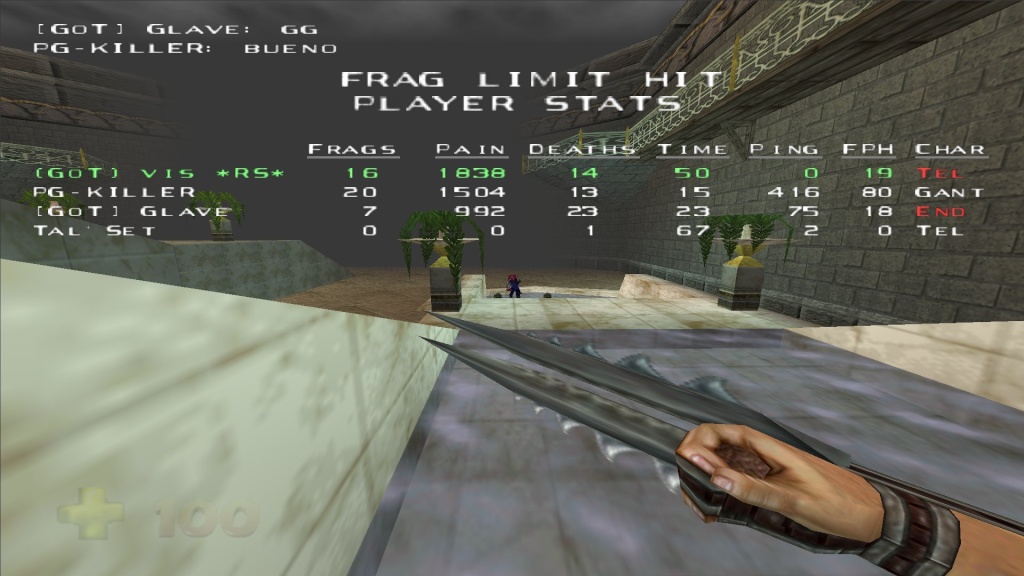 I am very pleased with player activity during this weekend : ))) A lot people played and Mp feel more alive. Tnx to all! : )) Special tnx for arkhnen, who find me over T2 MP youtube channel and started to play active again : ) I hope that will soon be able to present some videos too... Happy gaming to all, T2 fans, cu online xDDD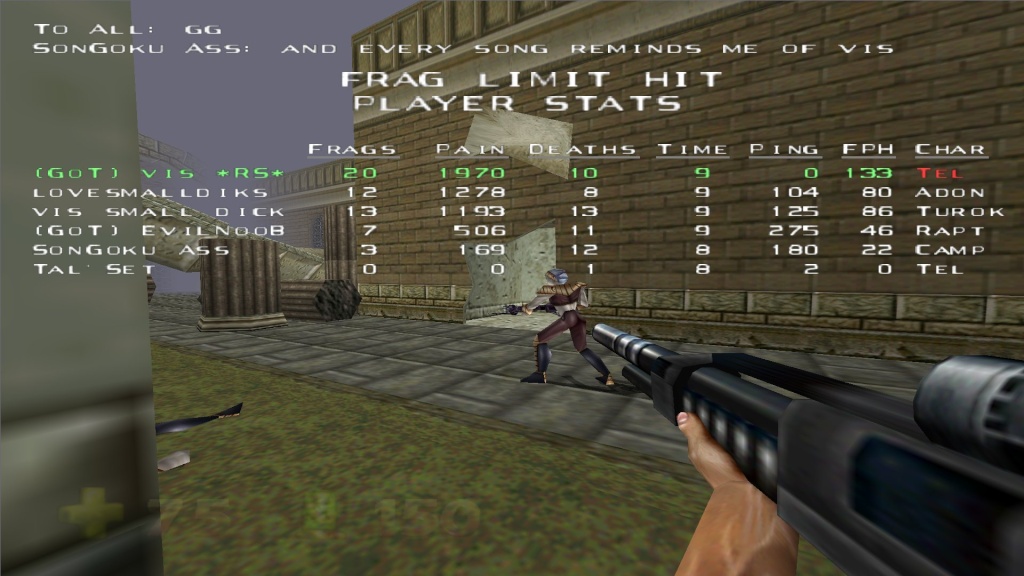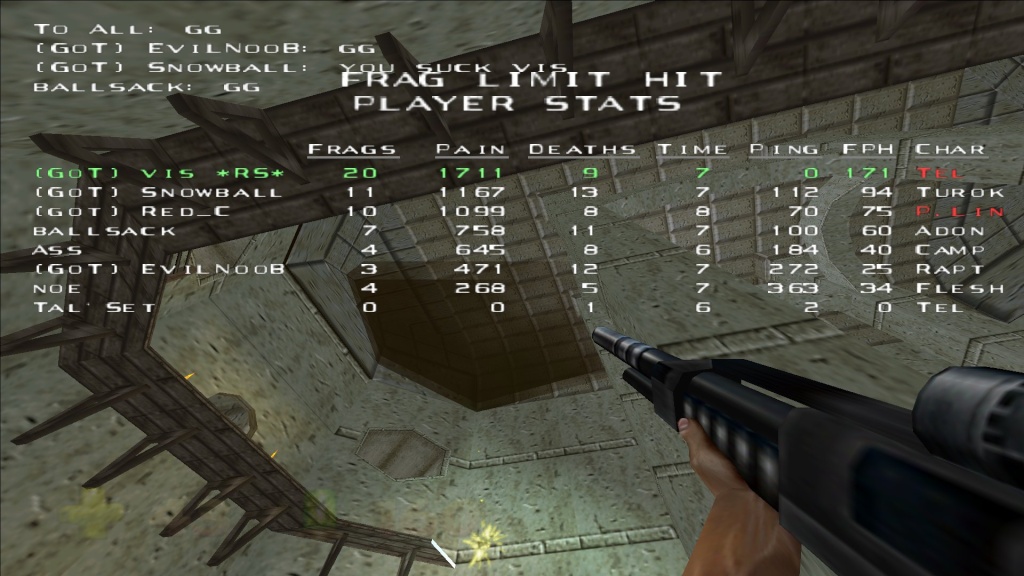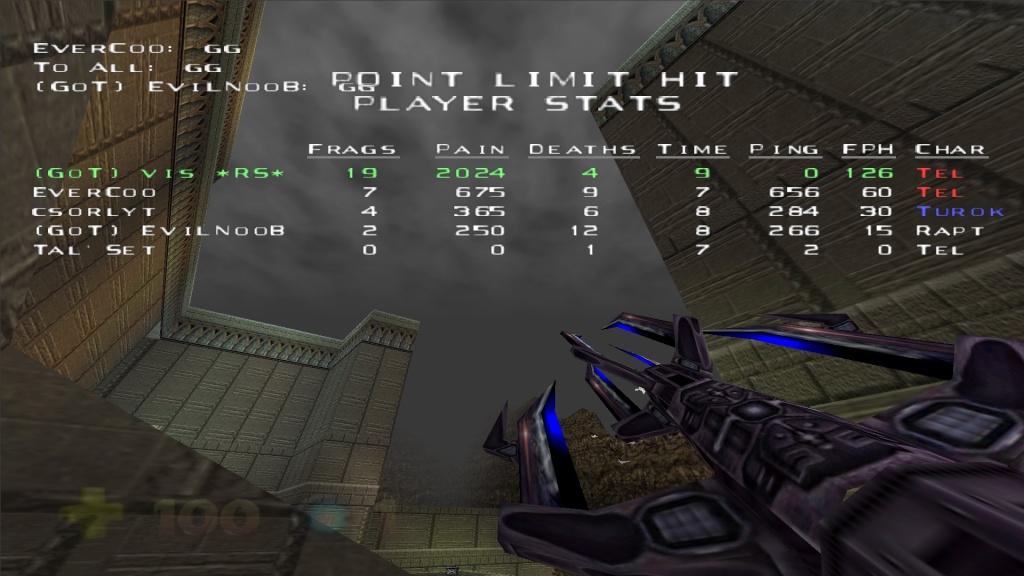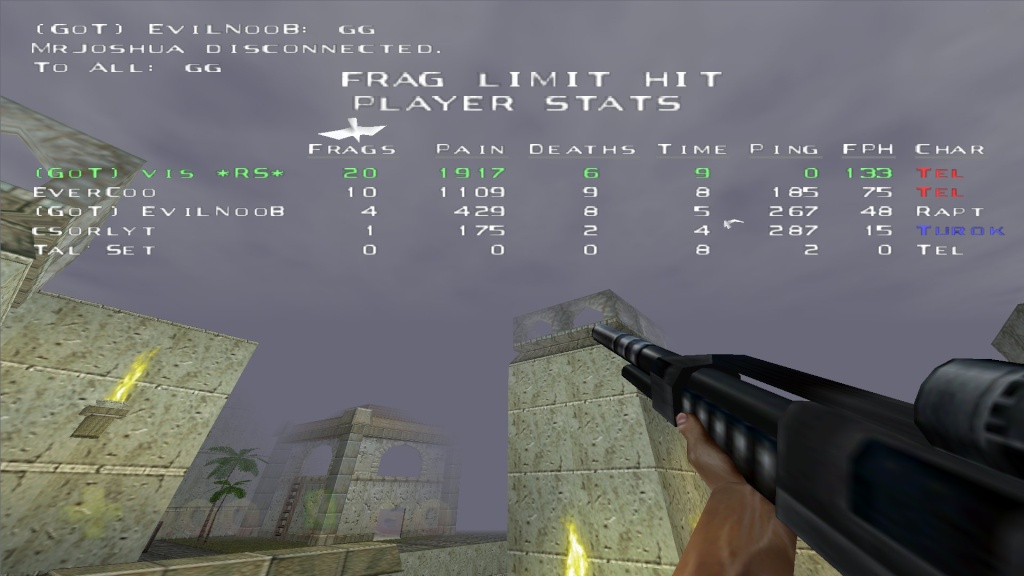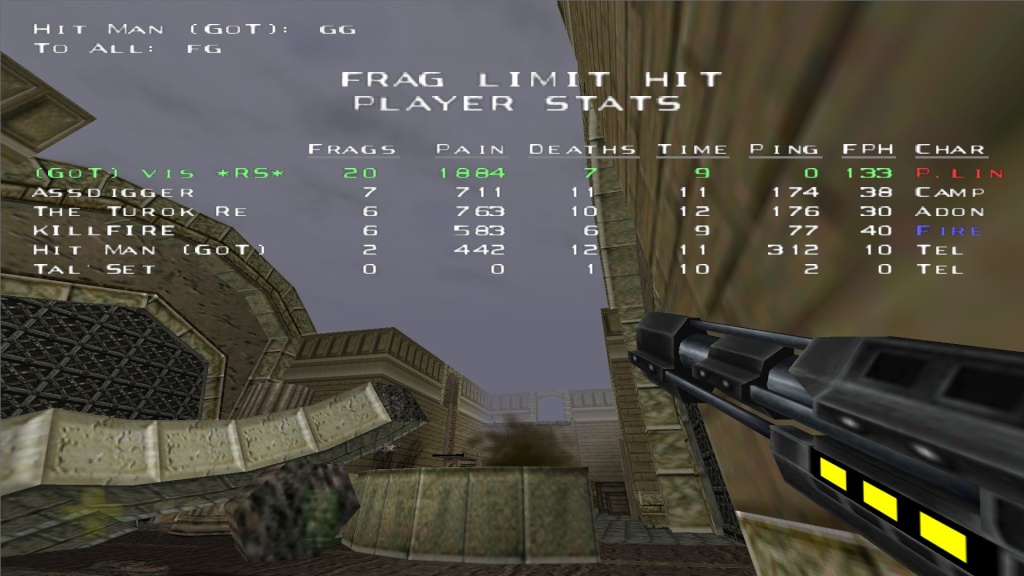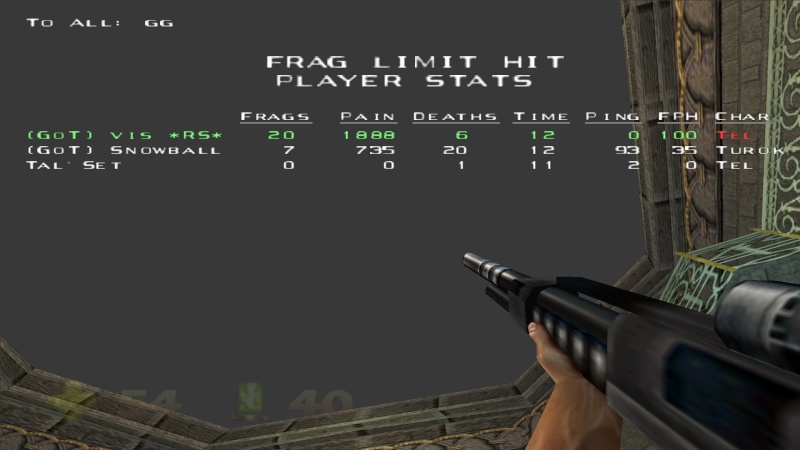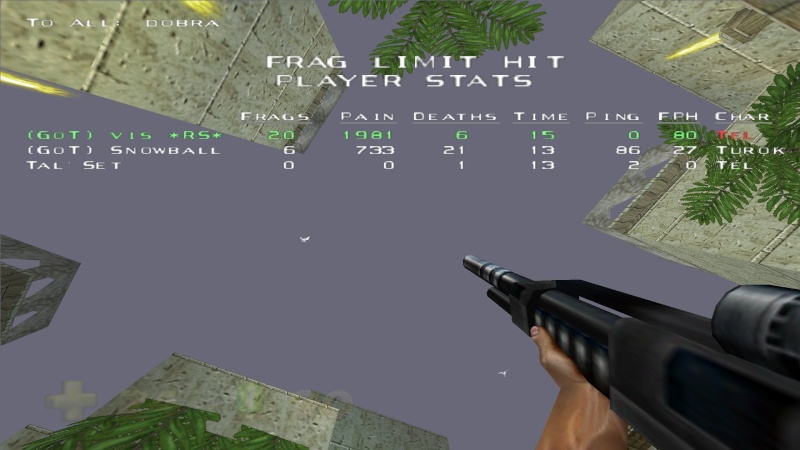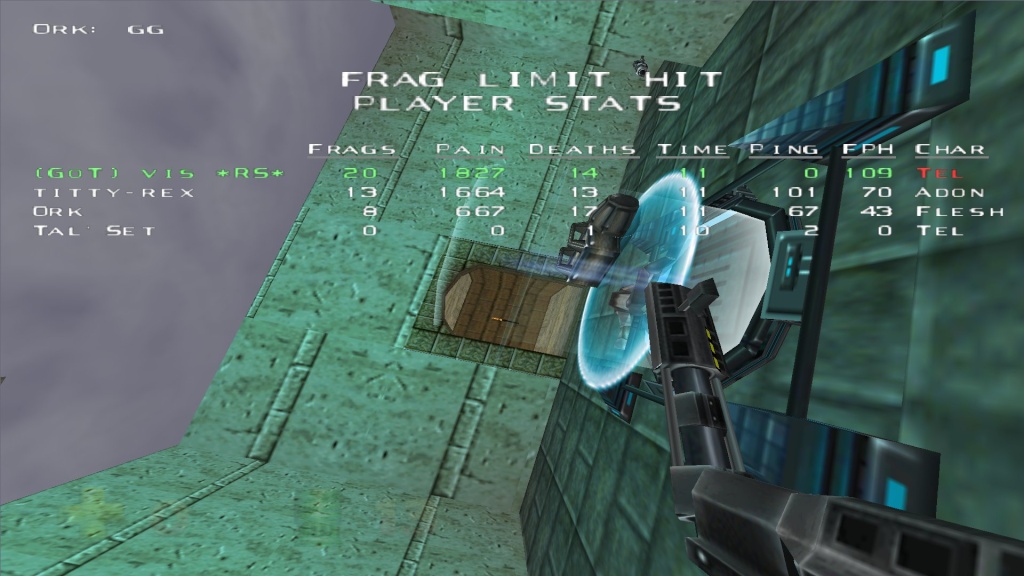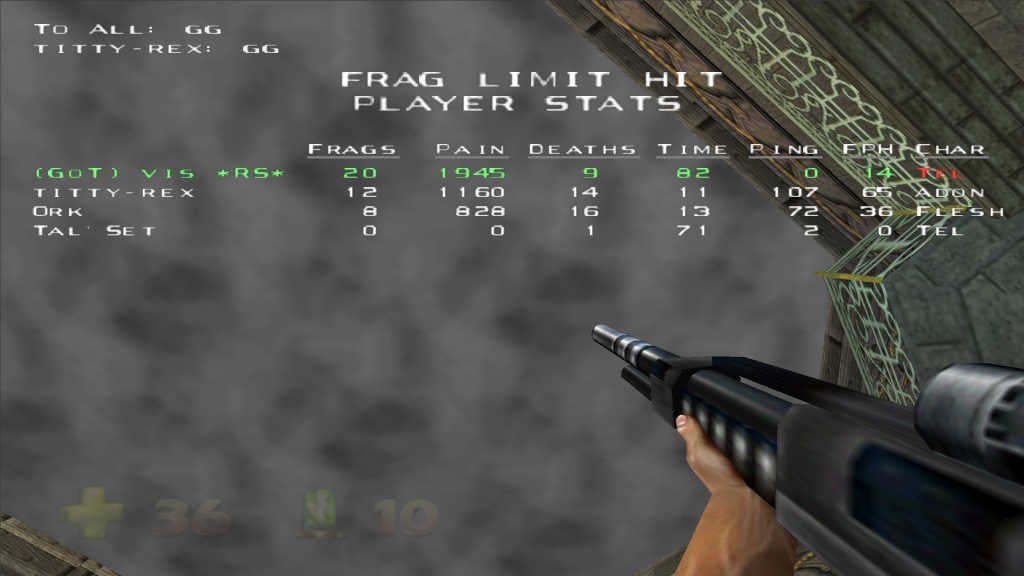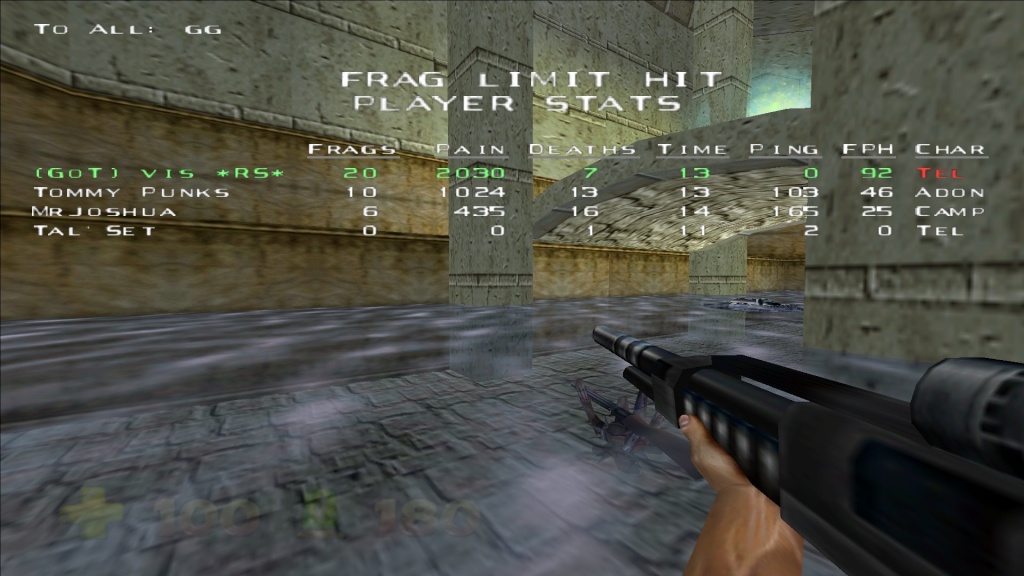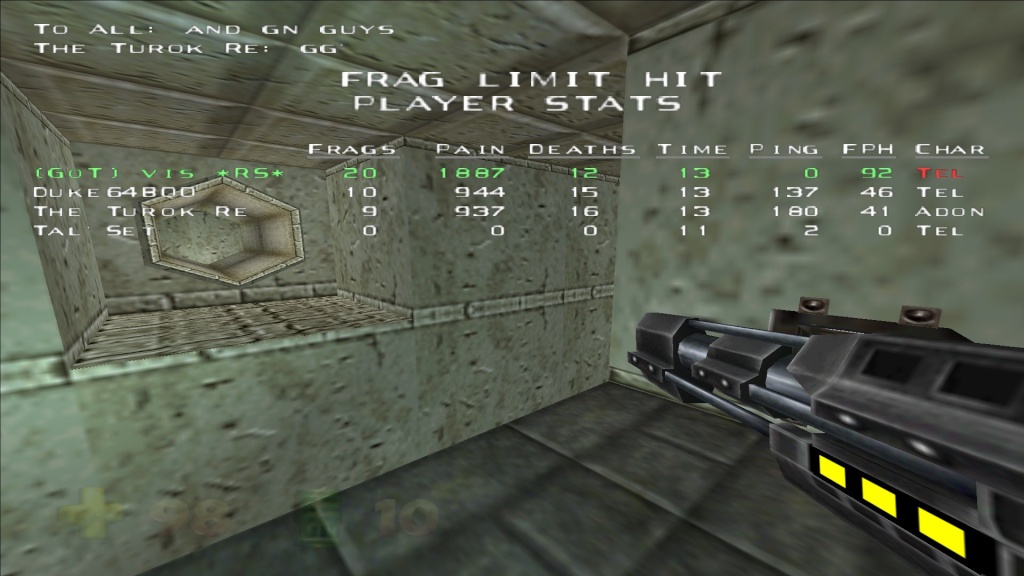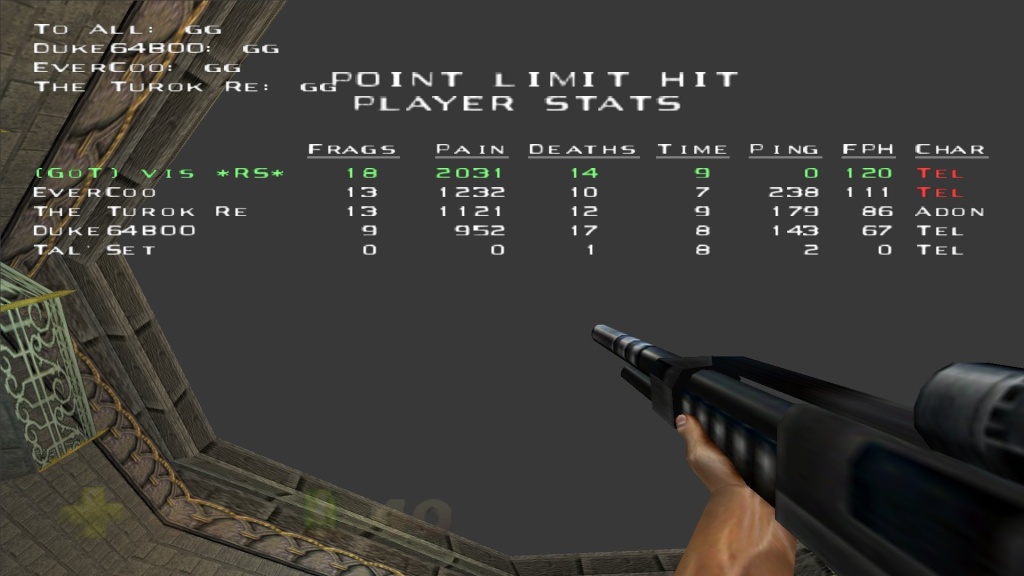 Enjoy in screenshots, good games there, with good people! Greetings : P
about activity, everytime i check gamespy i see 10 empty servers.. ok 1 bot
the game is more dead than my granny's **x life 
turok died in 2001

i will win in the lottery.. some day.. not today i guess

thanks to vis, ry & crazy there are some empty servers left. woot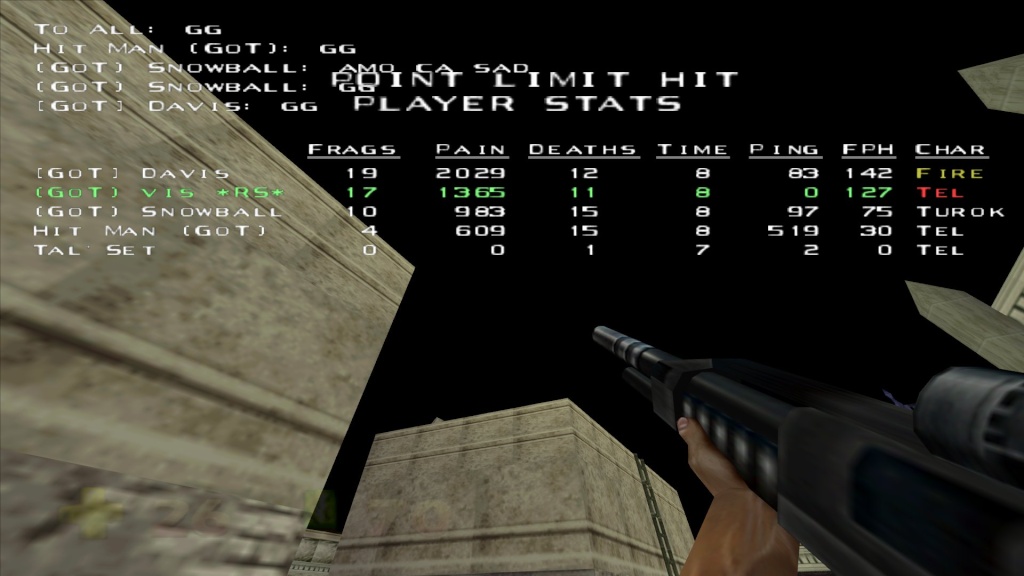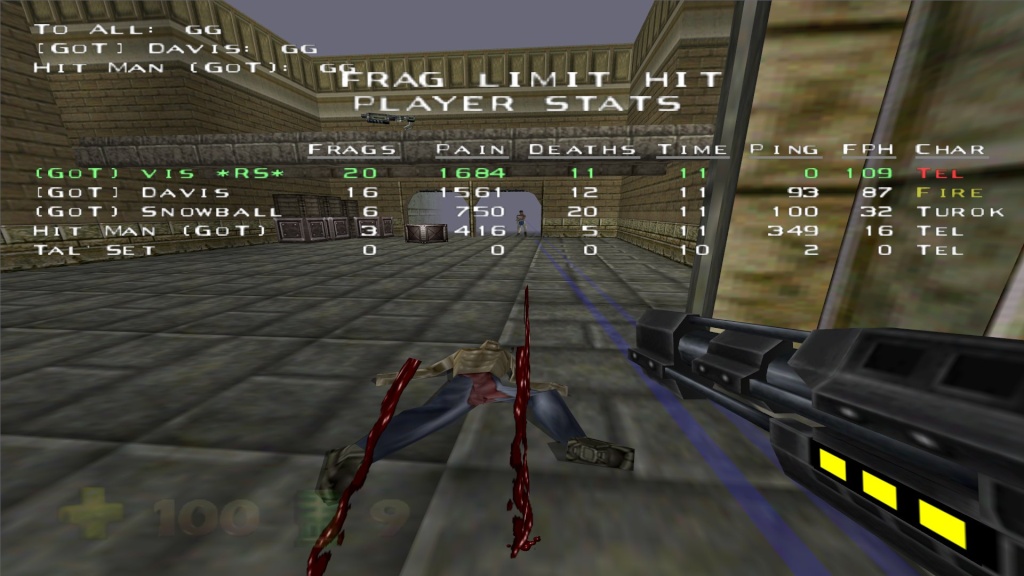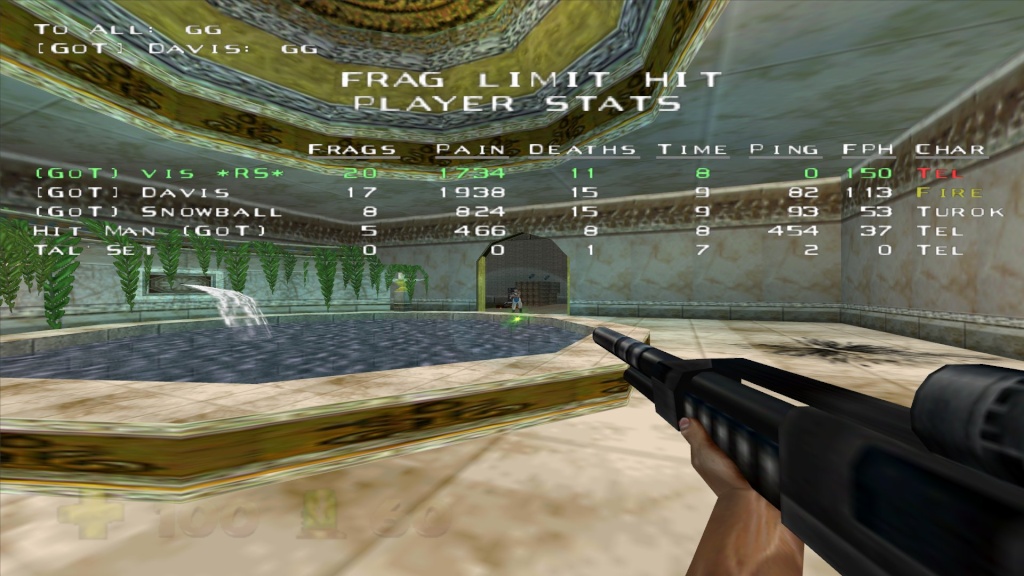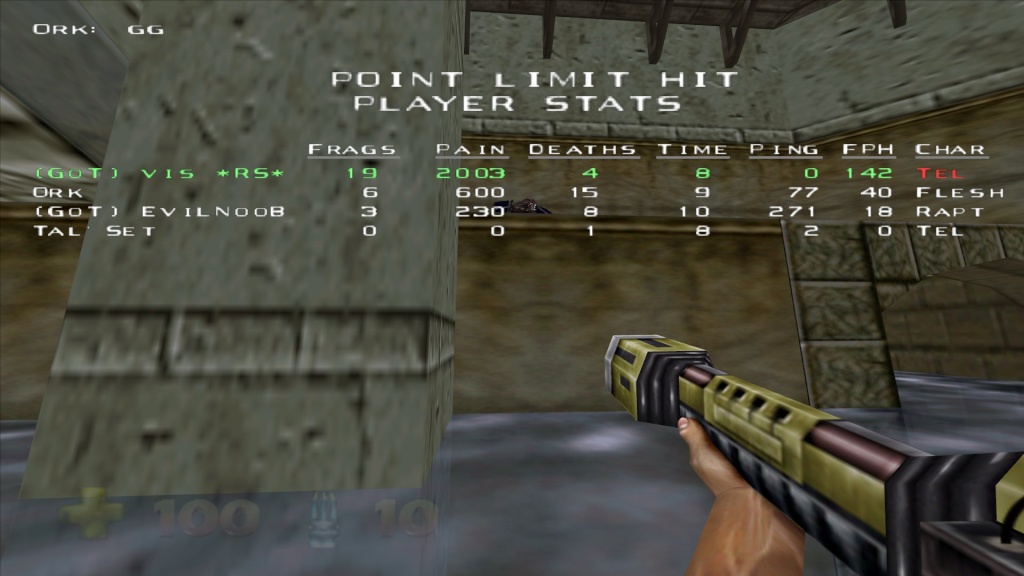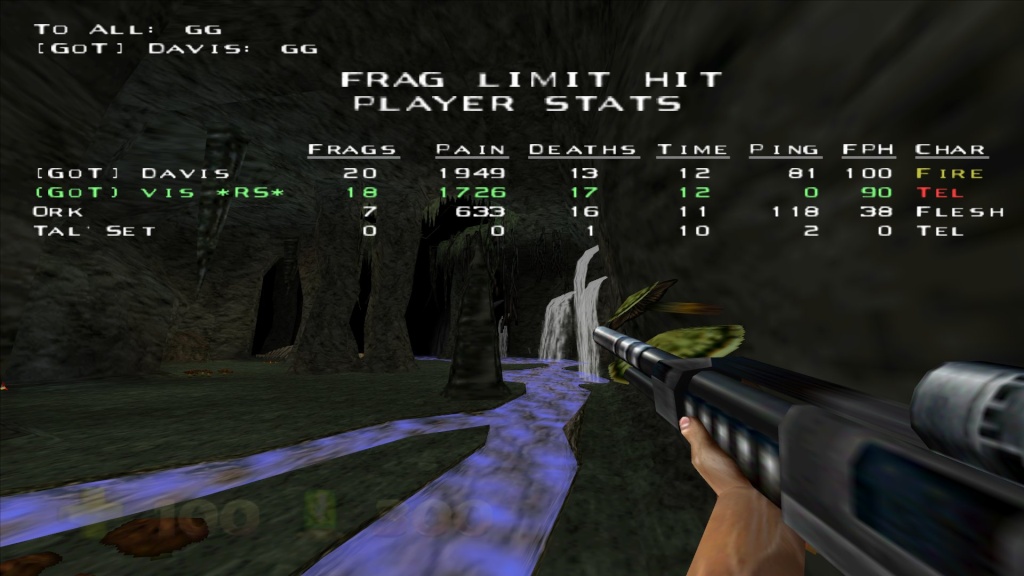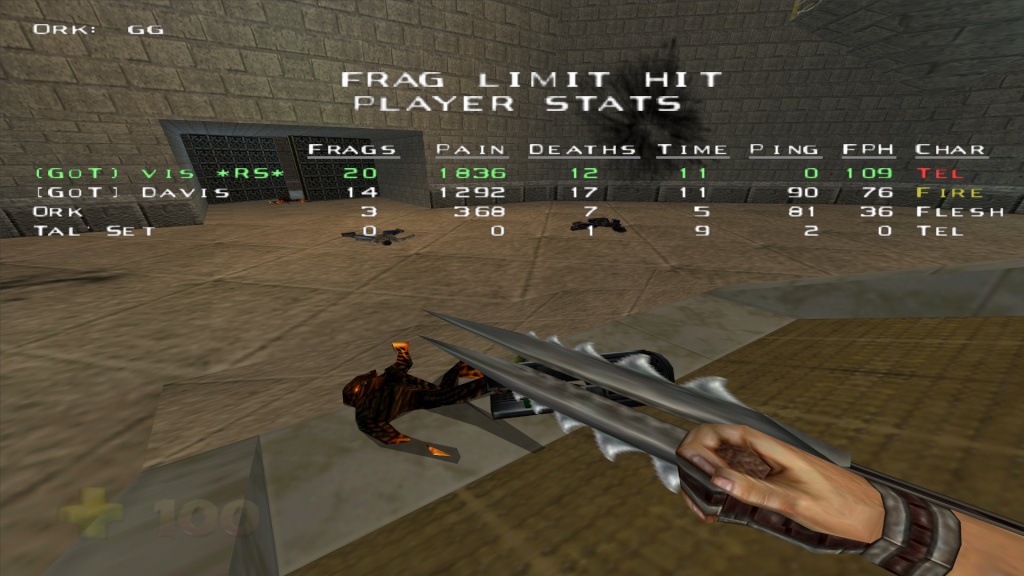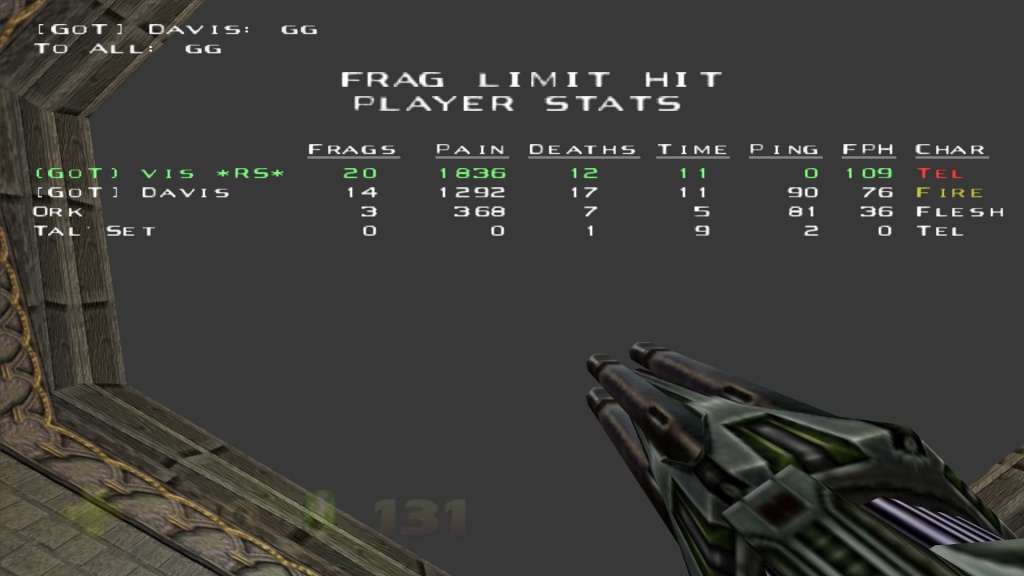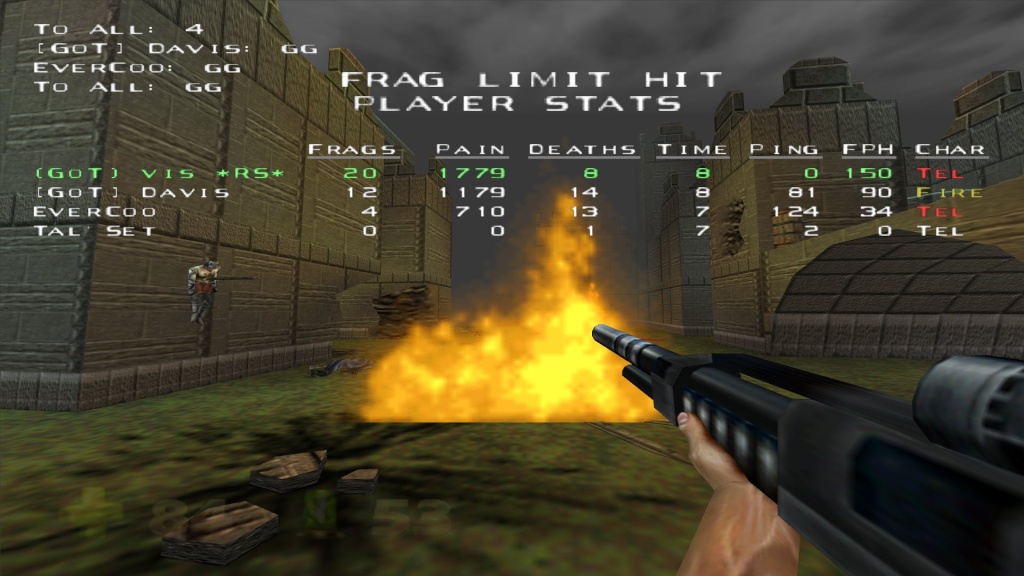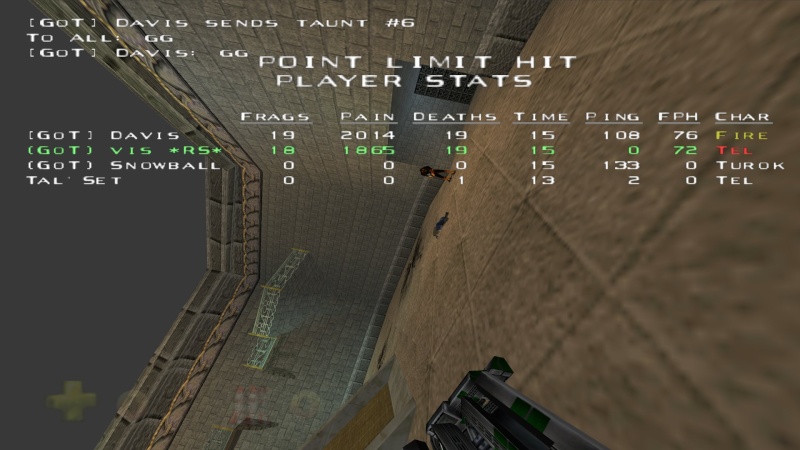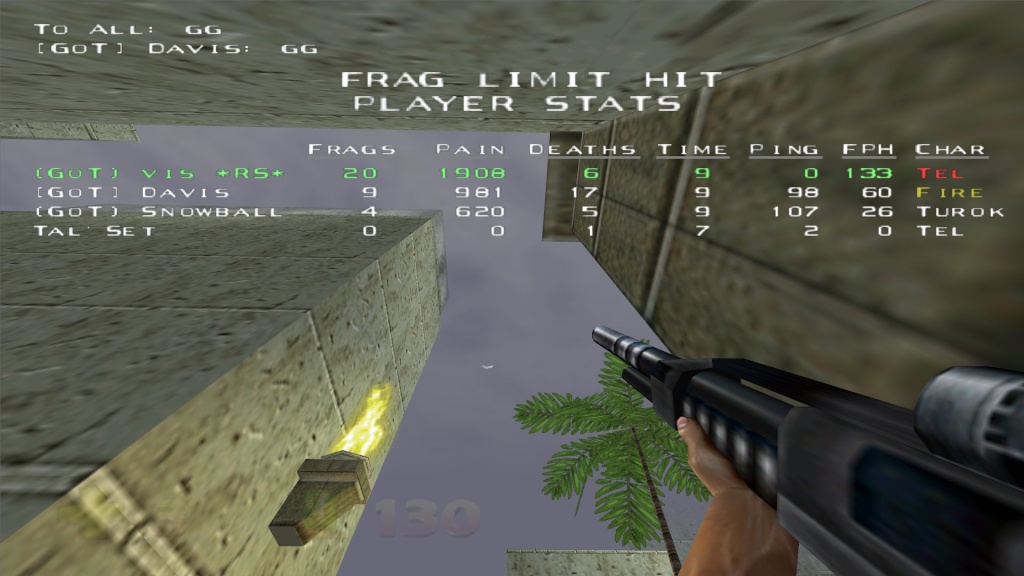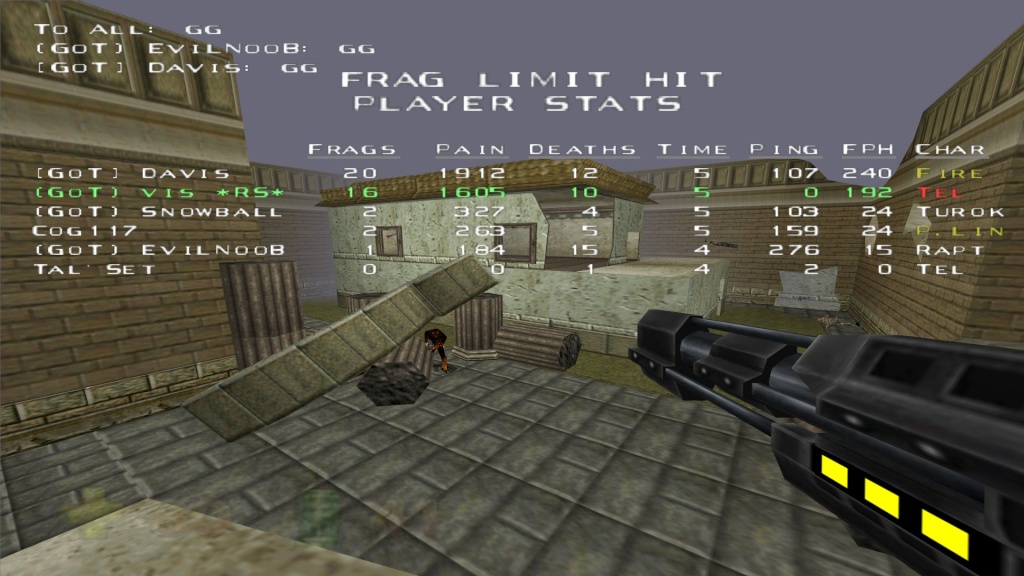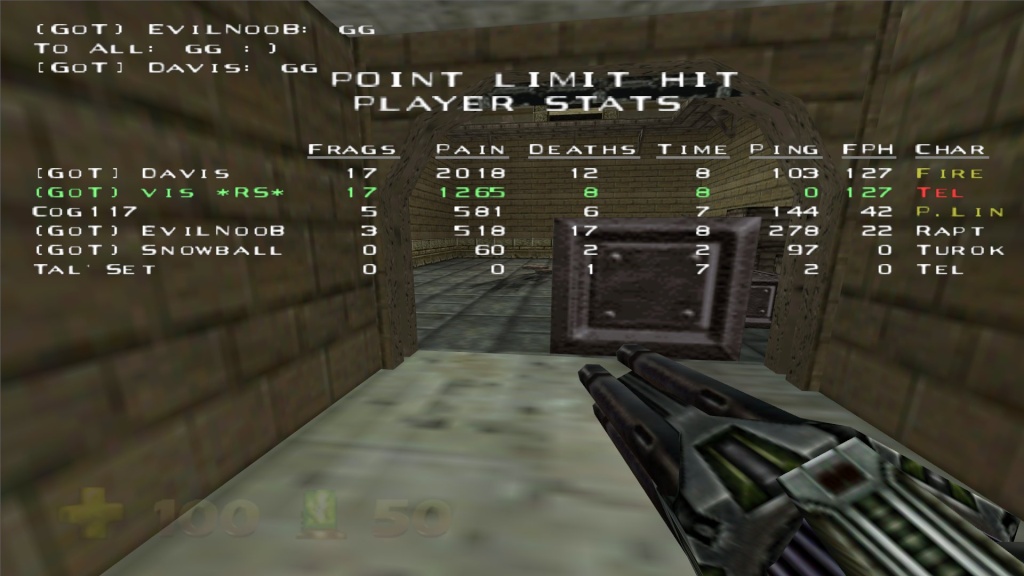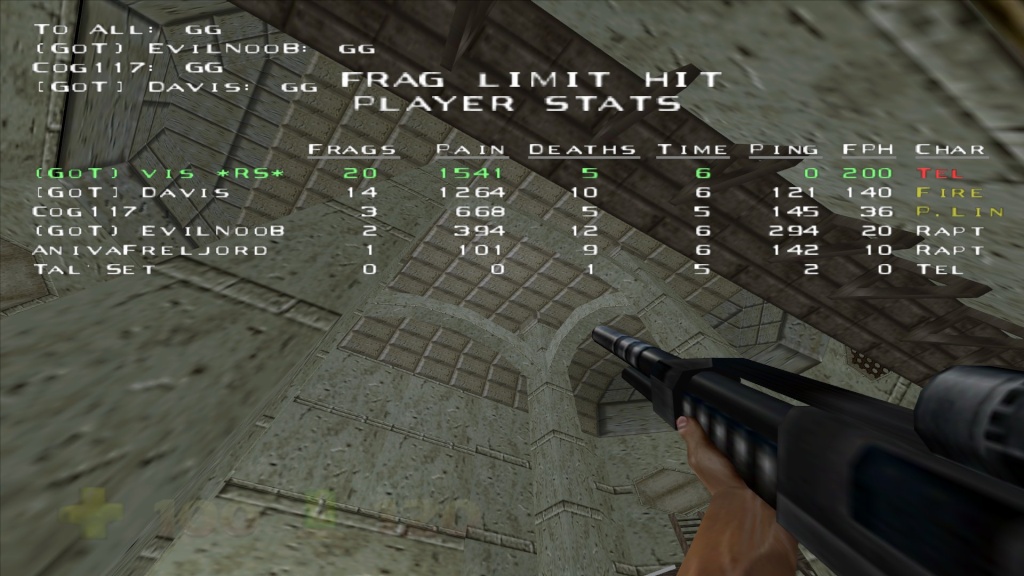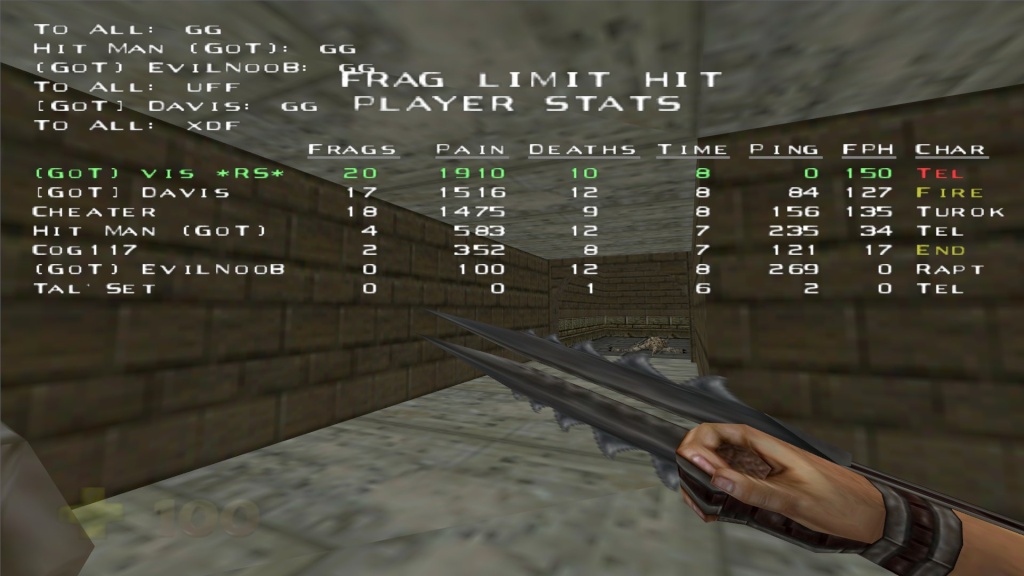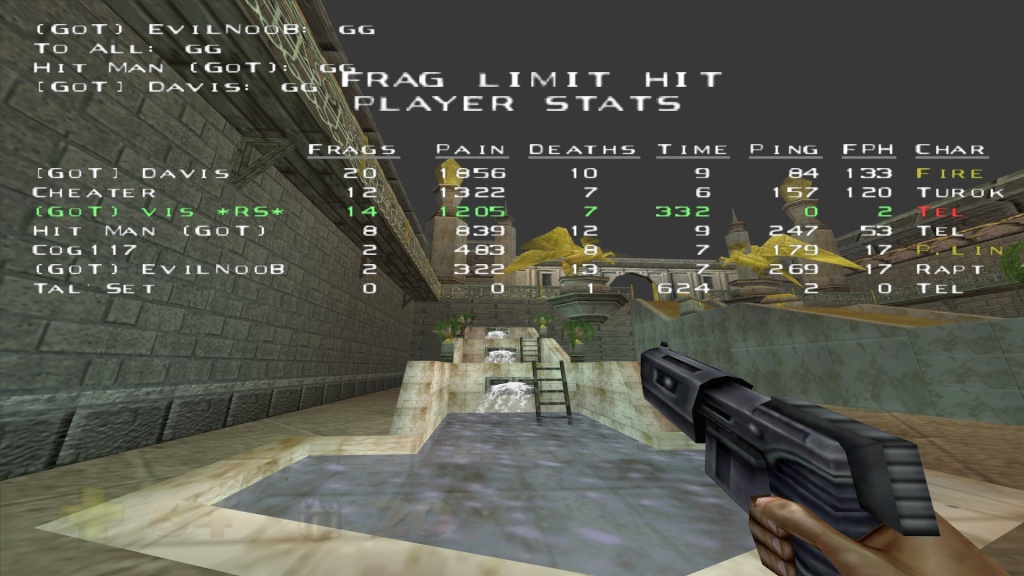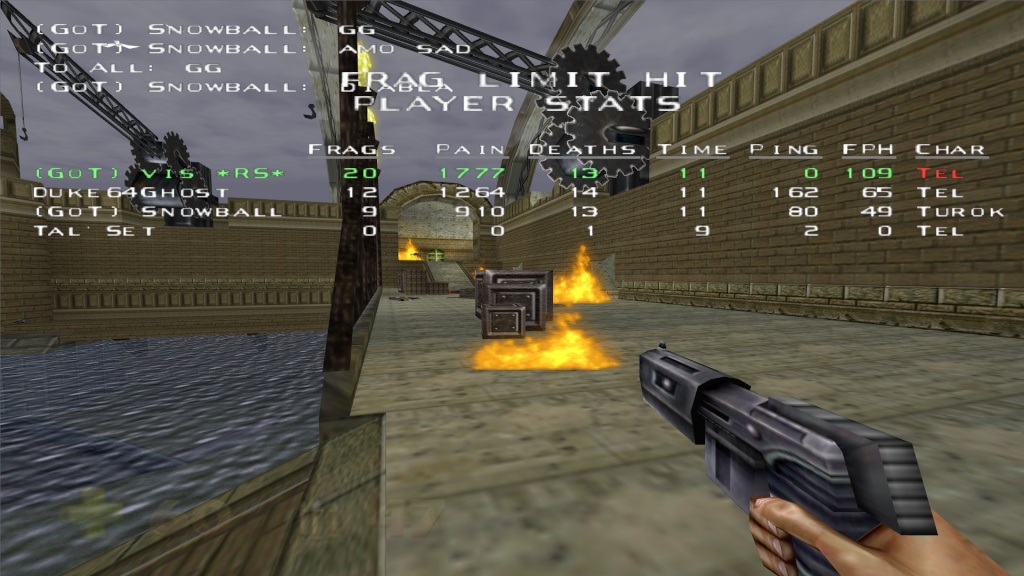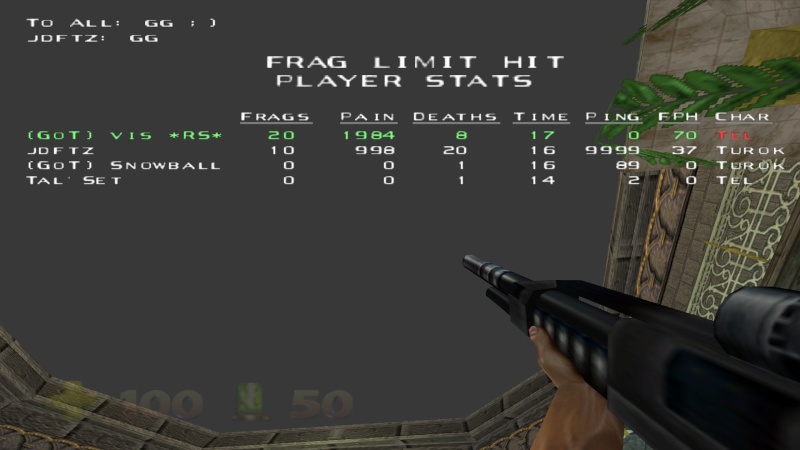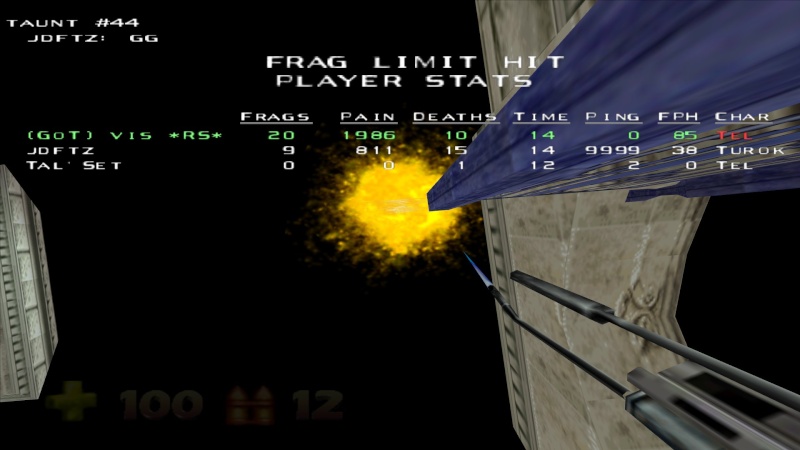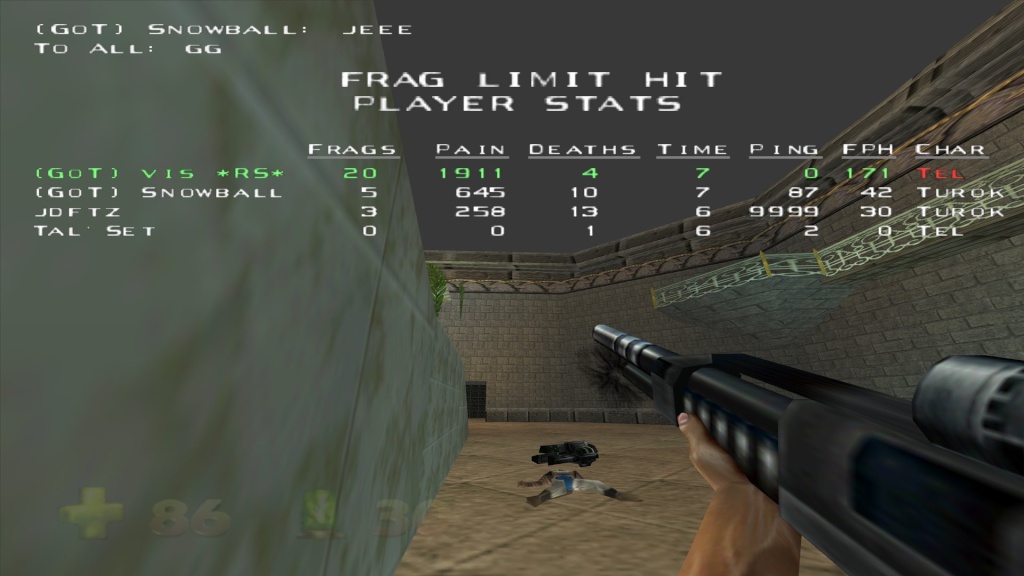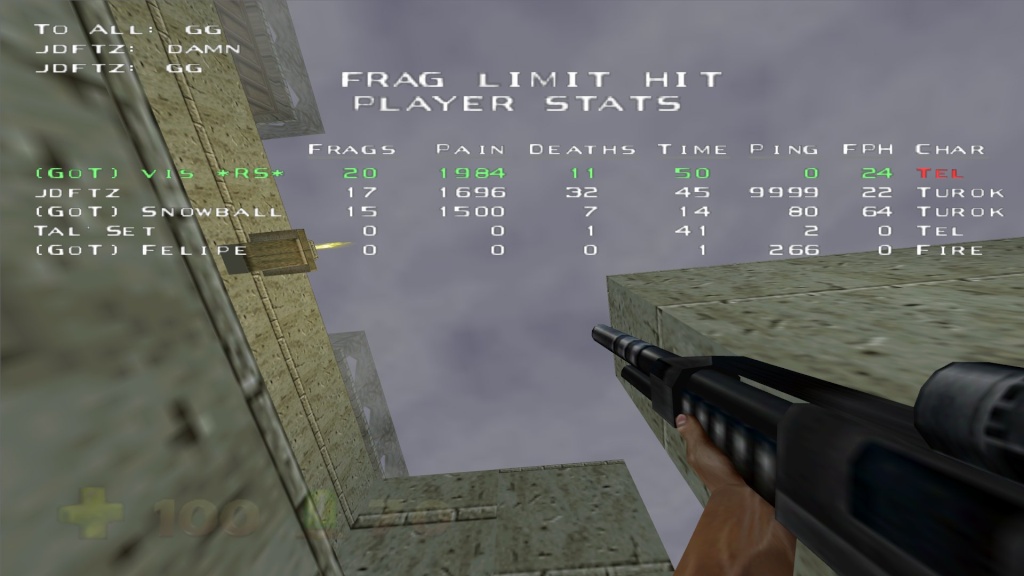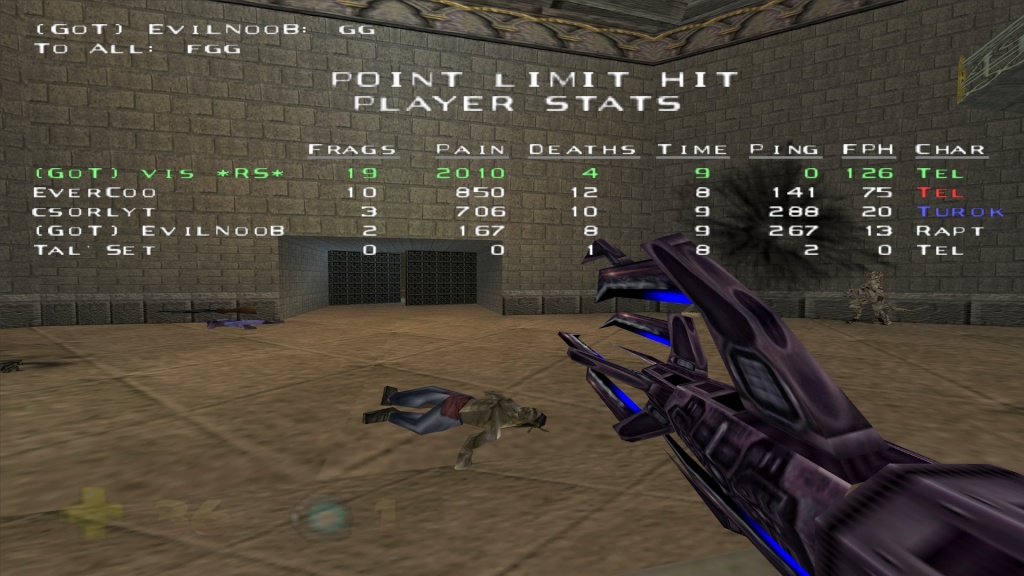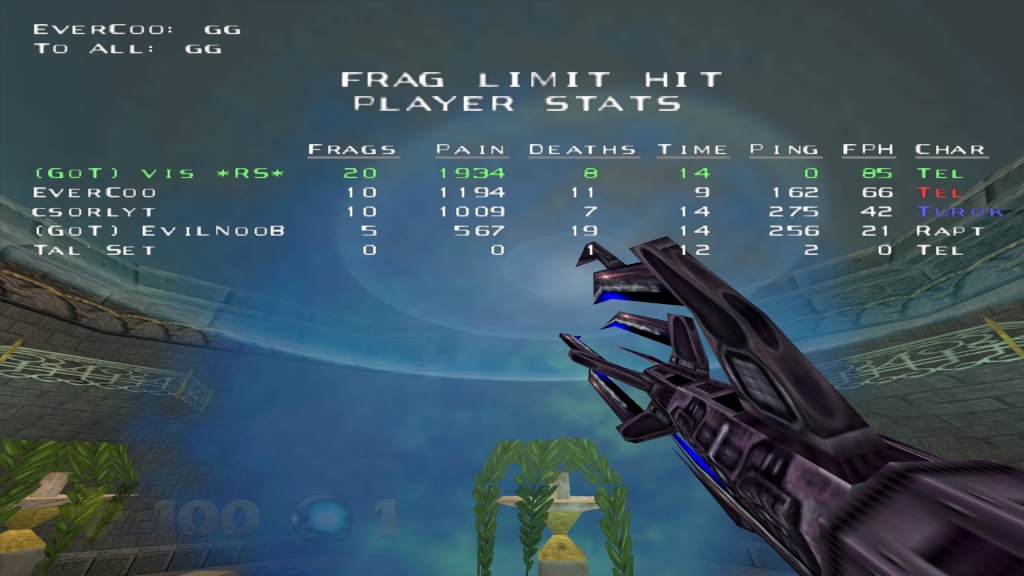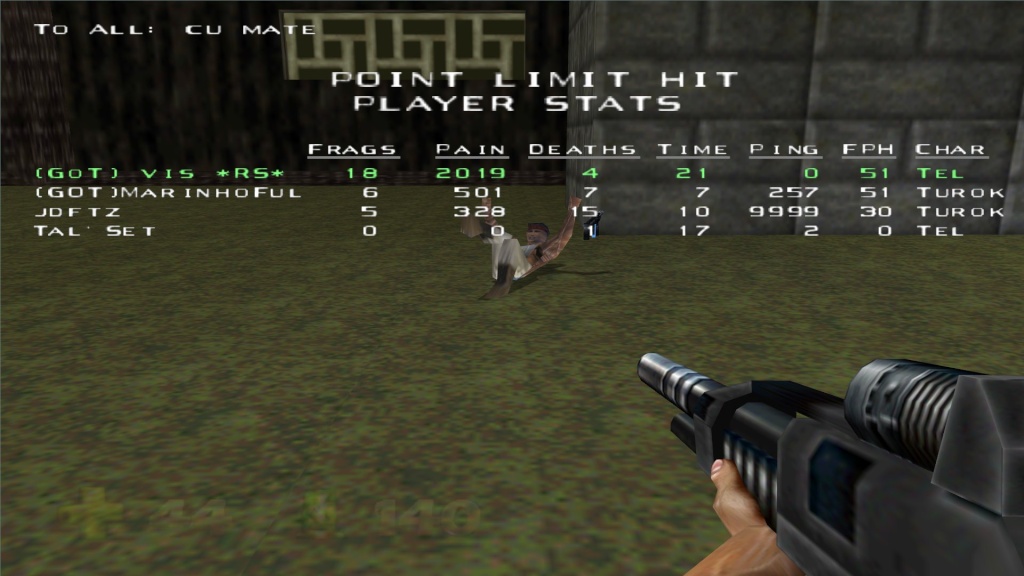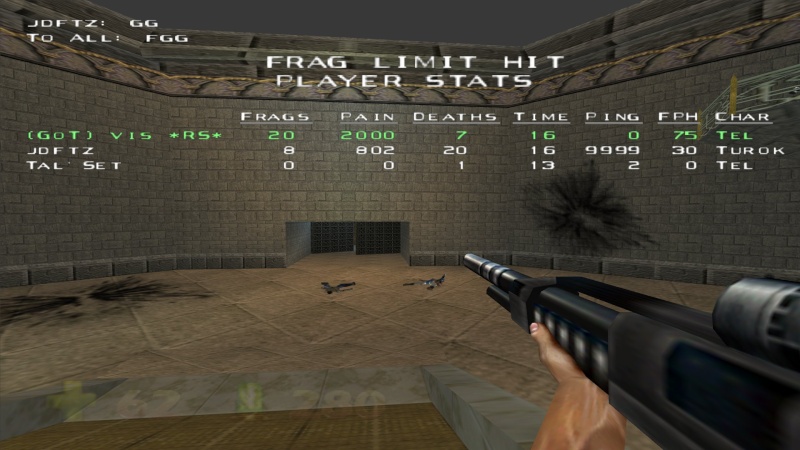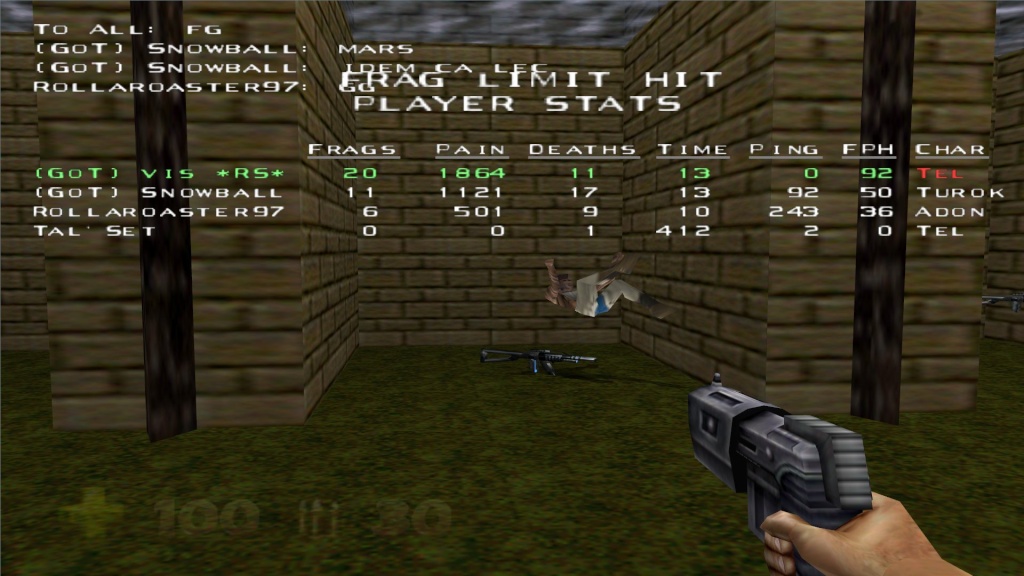 A lot of quality fun there : ) FGG's Special tnx to davy for showing up past couple days : ) Welcome back!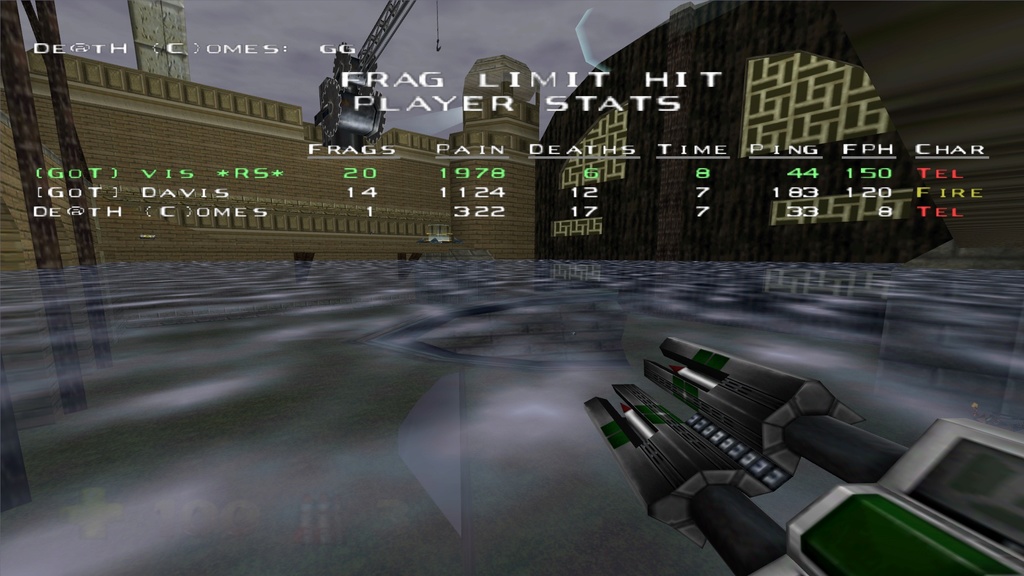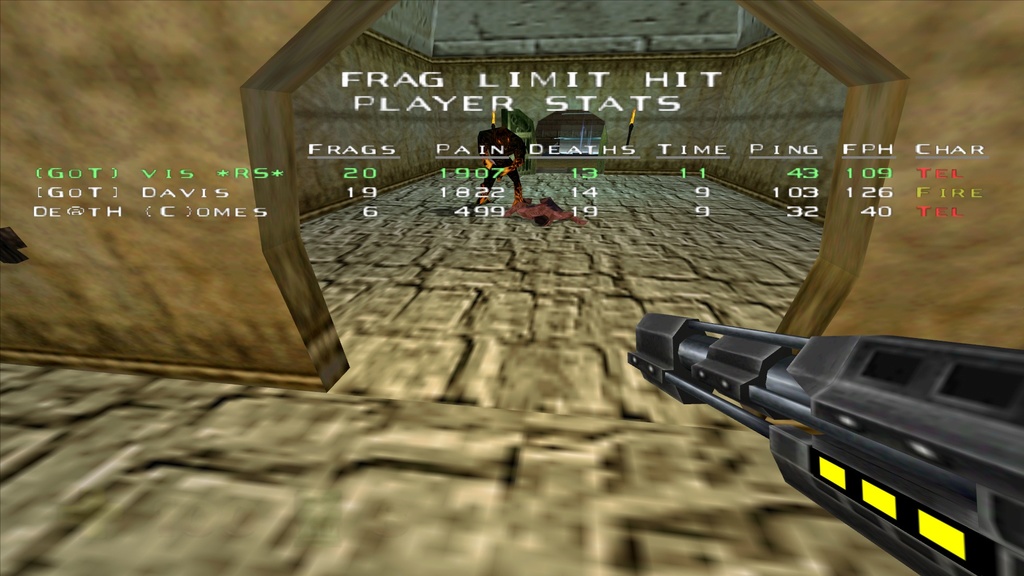 Not posted long time, but here we go again =) Some of GG's during weekend party! For more, please, check here: 
http://tinyurl.com/htd3yo4
Nice hax 
Now i want to see some of your screenshots where u are NOT on top of the point table!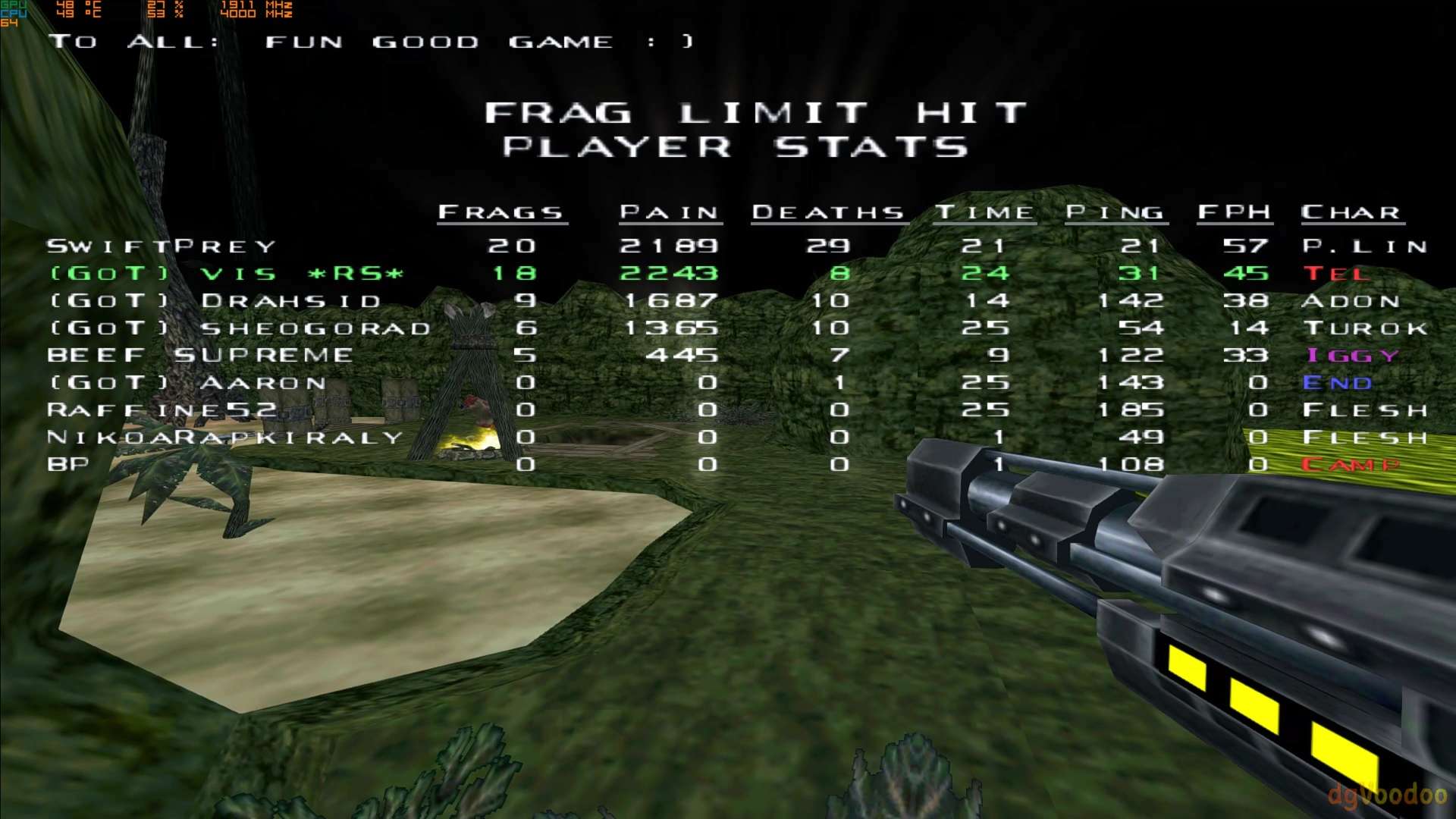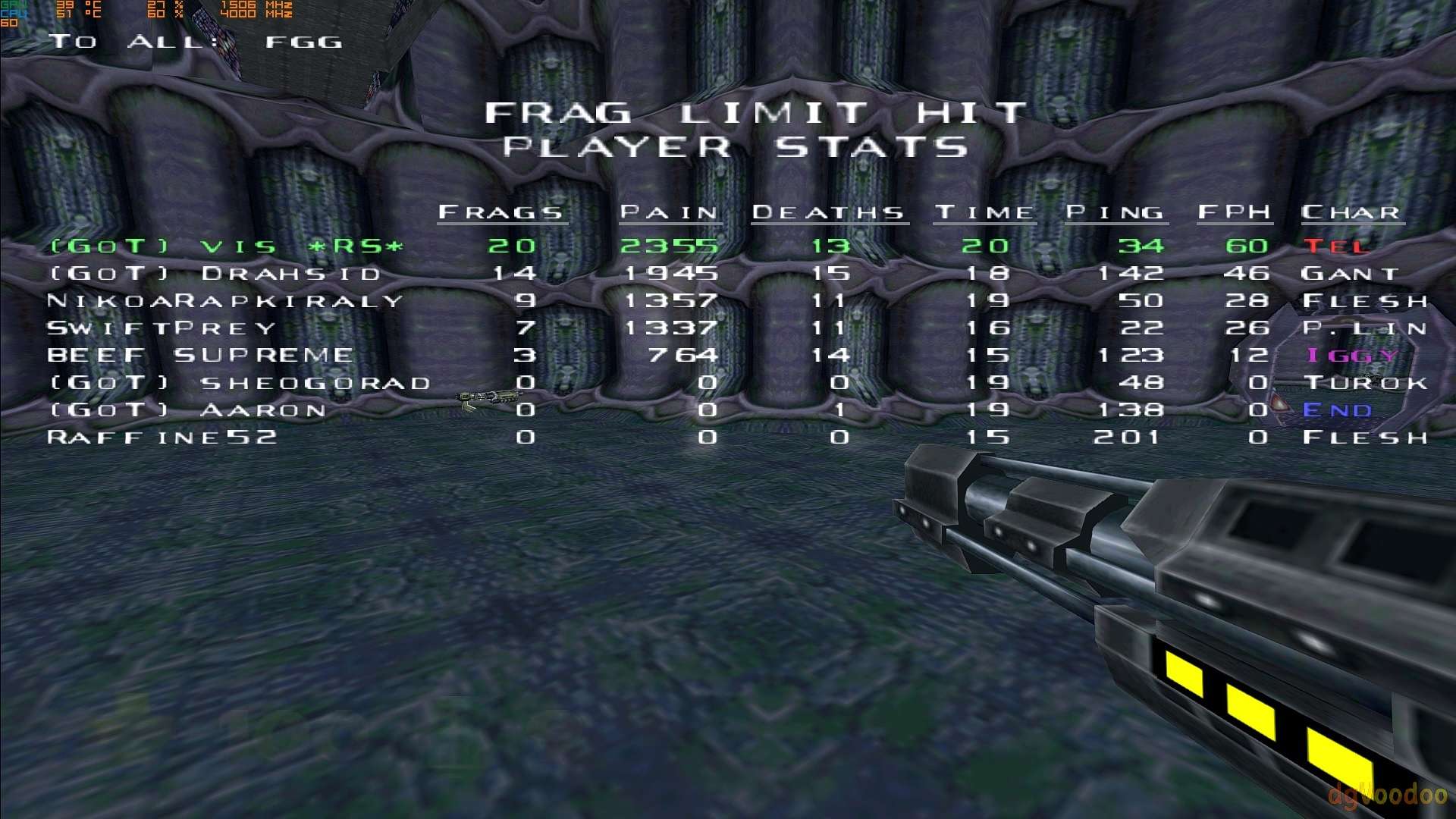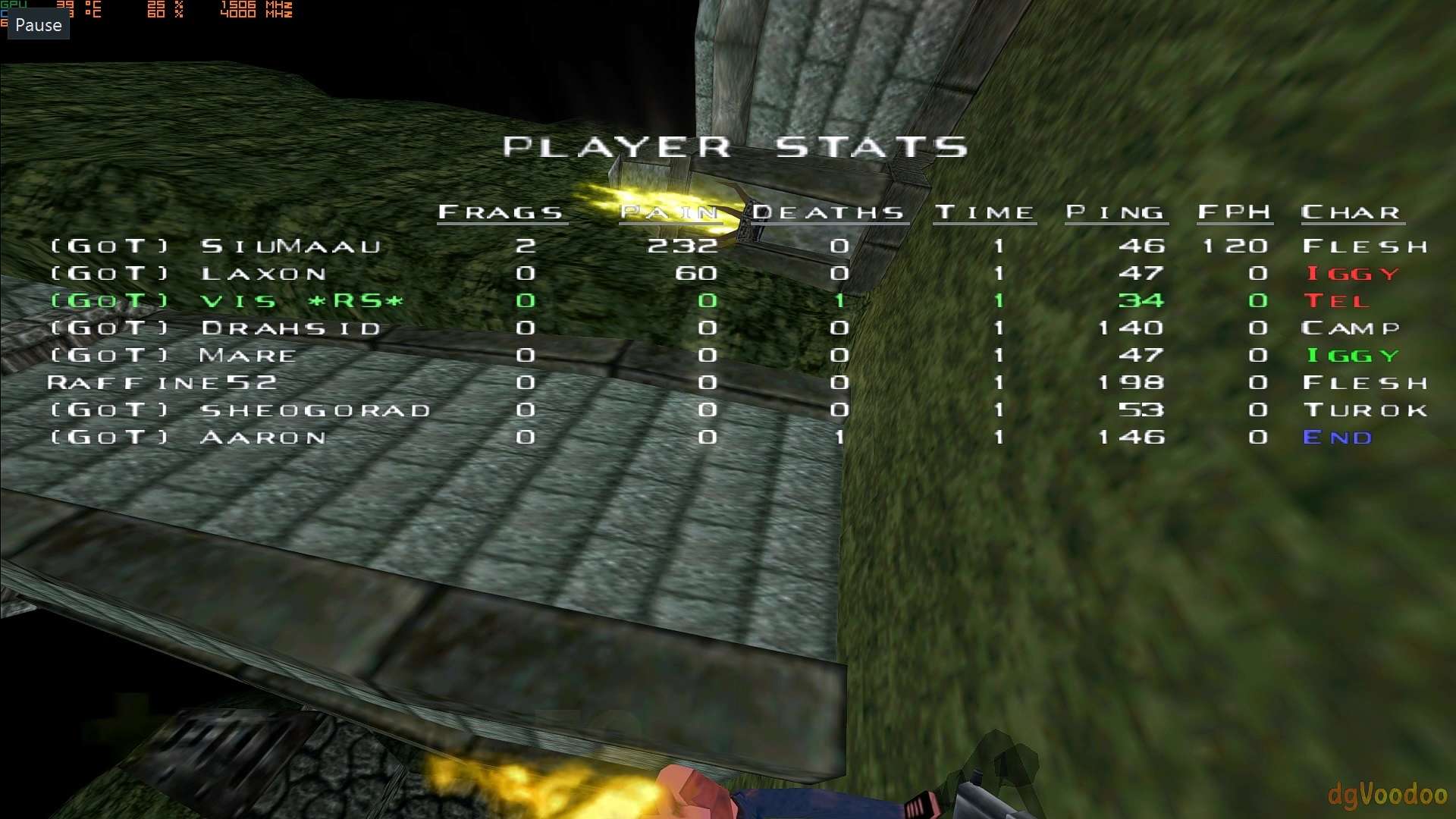 New server setup which people love, mix of N64 ver of Turok 2 rules, CTF maps, then half of dmg multiplicator... Be free to try it, by joining on server with name: 
N64 console style and we usually rok from 8 pm, euro zone time!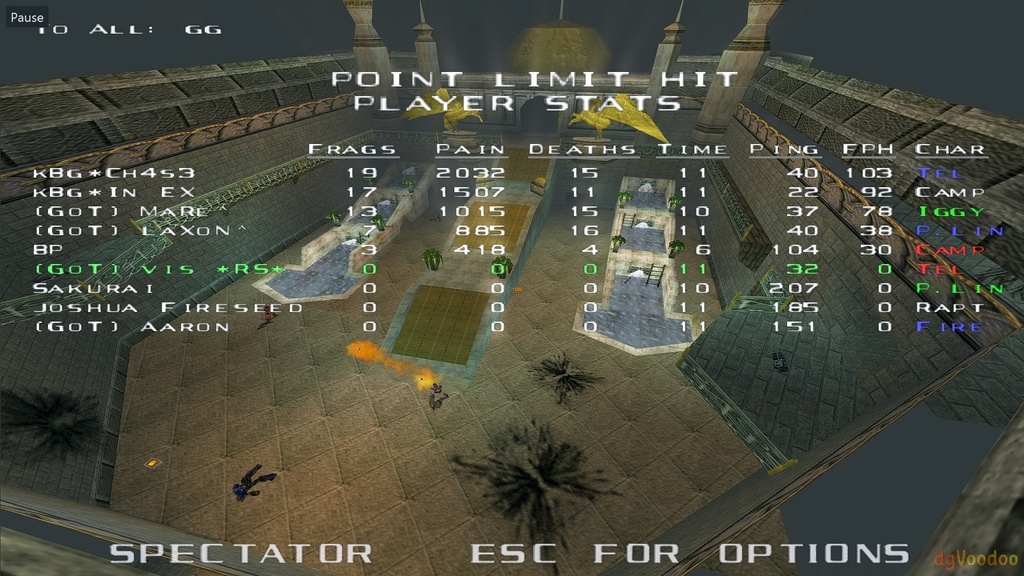 Big T2 mp party, some day ago!  
Page 12 of 12 •
1, 2, 3 ... 10, 11, 12
Similar topics
---
Permissions in this forum:
You
cannot
reply to topics in this forum